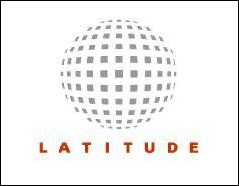 A lot of people have been talking about the concept and saying that if you don't buy the Long Tail, you aren't taking advantage of cheaper searches
(PRWEB) January 26, 2007
London, UK (PRWeb) January 26, 2007 -- The author of the white paper, Jon Myers, explained he wanted to study the numbers behind the Long Tail. "A lot of people have been talking about the concept and saying that if you don't buy the Long Tail, you aren't taking advantage of cheaper searches", he commented. "But no one was talking about the statistics or mathematics behind it all." In exploring the mathematical theory behind the Long Tail, Jon said: "It was significant that you can use mathematics to prove what people have been saying. It does all stack up and you can prove the concept behind deeper buying."
A notable finding in the white paper is how much brand can affect search campaigns. Discussing the high rate of conversion for branded searches, Jon commented: "It comes down to how strong you can make your brand. If you have a good brand, you can do so much more within the search marketing arena."
Jon aims to further his research into the theory behind the Long Tail by looking at search engines individually rather than as a whole. He wants to examine whether Long Tail marketing is more effective on particular search engines and study the demographics and search habits of their users. This will help Latitude, the market leader in search, run even more effective pay per click and search engine optimisation campaigns for its clients.
For a copy of the white paper, The Long Tail of search - the value and the volume, and for more information, please call Matt Brocklehurst, Head of Marketing, on: 0207 952 8000. Or email him on: matt.brocklehurst -at- searchlatitude.com.
Latitude (http://www.searchlatitude.com), with anticipated worldwide sales of more than $100m in 2007, is one of the world's leading Search Engine Marketing agencies. Using its unrivalled pay-per-click and search engine optimisation expertise, it helps clients obtain superior click rates, rank in the best possible positions on search results pages and achieve exceptional ROI. One of the fastest-growing technology companies in the world, Latitude is at the forefront of integrating search expertise with Web marketing and online communications. Headquartered in London, with more than 100 employees, Latitude is a 2006 Media Momentum Award winner.
###