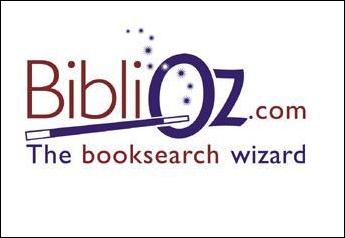 Aside from this special access to the BibliOZ.com online service, Preferred Professional Clients can instead opt to use BiblioQuest's customer service centre and have our staff do the searching without having to pay the usual telephone order processing fee
Sydney, NSW Australia (PRWEB) January 28, 2007
Australia's leading search service for out-of-print, collectible and hard-to-find books has launched a service tailored to the medical professions.
Developed by BiblioQuest International the portal page gives these professionals, auxiliaries, research and support staff privileged access to the online search engine, BibliOZ The Book Search Wizard, featuring more than 40 million books from thousands of technical, antiquarian and specialist bookdealers worldwide.
BiblioQuest International handles more than 1.5 million requests annually through its online booksearch engine and thousands of telephone enquiries through its customer service centre.
"As a BibliOZ.com Preferred Professional Client, the user is automatically given discounts of at least 10% on all purchases including a vast topic menu and also gains selective access to a general library of bibliographies of out-of-print, collectible and technical books, monographs, periodicals and charts," said Paul McShane, spokesperson for BiblioQuest International.
"Aside from this special access to the BibliOZ.com online service, Preferred Professional Clients can instead opt to use BiblioQuest's customer service centre and have our staff do the searching without having to pay the usual telephone order processing fee," McShane continued. "The portal page at BibliOZ medical book search has an access code to register as a Preferred Professional Client as well as more information on the benefits of using the BibliOZ.com service and sample searches related to the medical sector."
Preferred Professional Clients can also make use of the BibliOZ.com website to find books other than technical and professional texts, and it is a great resource for any reader, hobbyist, sporting fan or the like. BiblioOZ.com also offers search capabilities in other professional areas related to medical practice such as management, human resources and finance.
"The real benefit of being a BiblioQuest Preferred Professional Client is the high level of personalised service that is available in addition to the website resources - we have freecall telephone customer support available on extended hours," said McShane.
BibliOZ features tens of thousands of items that have a keyword reference to medical topics, ranging from books valued at thousands of dollars - such as the 1734 two-volume editions of Rational Methods of Curing Fevers by Theophilus Lobb and early editions of Robert Boyle's works on natural philosophy - to introductory medical textbooks such as the Penguin Consumer Guide to Medicines by Dr Frances Mackenzie costing less than $10.
About BiblioQuest
Established in 1994, BiblioQuest is headquartered in Australia and has a customer base that numbers in the tens of thousands.
The BibliOZ,com Book Search Wizard website was launched in early 2001 and provides the online out-of-print service for major book chains and dozens of independent bookstores.
Other related portal pages for professionals can be found at BibliOZ Book Search for Dentists and BibliOZ Book Search for Pharmacists
###