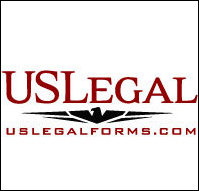 Jackson, MS (PRWEB) January 29, 2007
People often think about health and finances, but many don't consider legal matters until it is either too late or they face a legal situation. Accidents, natural disasters, emergencies, disputes and death can happen at any time. That is one of the reasons why USLegalForms.com has created a new LegalLife™ Resource Center to help educate consumers on the importance of legal planning and understanding legal issues that can arise today or in the future.
"I need to see an attorney to get my legal life in order is not the first thing on someone's mind. People tend to ignore legal matters until there is a significant problem. In fact, 70% of people die without a Will, a fact that illustrates the task of taking care of legal affairs is put off until it is too late. The Internet has helped this situation by providing a forum for companies like U.S. Legal Forms as well as some innovative law firms to help educate people about their legal needs through easy access to legal information, products and services," said U.S. Legal Forms CEO Frank D. Edens.
The LegalLife™ Resource Center can be found at http://www.uslegalforms.com/legallife/.
Free information available to the public includes an online guide to Creating a Life Documents File, a LegalLife™ Check Up Questionnaire, an online Guide to Organizing Your LegalLife™ and Fact and Case Illustrations.
Life Documents Planning Packages for each state containing essential legal forms such as will, living will and power of attorney can also be purchased at a starting price of $59.95. Organizers are also available to store and maintain important papers.
Edens refers back to Hurricane Katrina as an example which underscored the difficulties that can arise when people lose all of their important papers. Documents were lost or destroyed after the storm and flooding. Edens says having prepared and stored important legal papers in a grab-and-go format would have saved people a lot of time and energy in trying to replace documents like birth certificates, social security cards, insurance policies, and wills. It was this catastrophic event that challenged Edens and U.S. Legal Forms attorneys to think of how to better serve the public through legal planning tools. At that time, the company developed and released the free online guide to Creating a Life Documents File and soon after, Life Documents Planning Packages and additional resources followed.
The comprehensive resources have now been gathered into one location on USLegalForms.com for consumers to have immediate access to all the tools.
To find out more about U.S. Legal Forms products, please visit USLegalForms.com or call (601) 896-0180.
About U.S. Legal Forms, Inc.
U.S. Legal Forms, Inc. (http://www.uslegalforms.com) is the nation's leading publisher of state-specific legal forms on the Internet. The company sells legal forms and related products to attorneys, small businesses, and the public. USLegalForms.com now lists more than 70,000 state-specific legal forms which are drafted in the required language and style needed to conform to the laws of each state. The production staff, comprised of attorneys, research and update legal forms to account for variations and revisions in state law. USLF products are designed to assist attorneys in conducting their business more efficiently and to help consumers with common and routine legal needs. In 2005, U.S. Legal Forms was named to the Inc. 500 list of fastest growing private companies in America, ranked at #261. The Mississippi Business Journal also placed U.S. Legal Forms on its 2005 Fast 40 list of fastest-growing privately held companies in the state. U.S. Legal Forms, Inc. is a subsidiary of USLegal, Inc. (http://www.uslegal.com), a legal publishing company which operates legal websites including FormsPass.com, SearchLaw.com and LawStore.com.
For more information contact:
Carrie Criado
Director of Public Relations
U.S. Legal Forms, Inc.
Phone: (601) 896-0180 ext. 320
Fax: (601) 825-2102
# # #