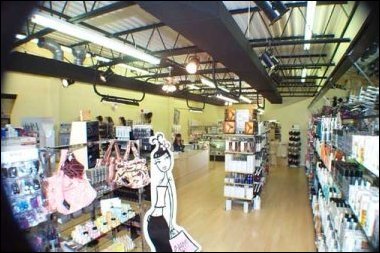 This business is a part of my life. I intend to do whatever it takes to make it work. For myself and for the employees that I have promised a brighter future to. Everything works out in the end. If it hasn't worked out, it's not the end. Now if you do not mind I have to get back to the warehouse and help pack some orders
Belmar, NJ (PRWEB) January 29, 2007
In a world where time is key, the on-line retail industry is poised to bring some old school values back into the homes and families of people throughout the entire world. What used to be a two hour trip to a local store, mall, or shopping center, can now simply be done in minutes with a few clicks of a mouse and the use of a credit card, paypal account, or newly launched GoogleCheckout. What used to be a tedious venture in hopes the product or items you were in route for were in stock, now can be price matched and scrutinized simultaneously between a major retail chain based in New York or a mom and pop store that ships out of Boise, Idaho. The time and aggrivation saved with an online shopper experience can now be used with a parent, child, friend, loved one, or even on yourself. Do not get me wrong, the Internet and on-line shopping is not the begging of the end for brick and mortar stores, however it is the beginning of a new way of life, an easier way.
Avenue You and aveyou.com, subsidiary of 37 year sold Salon Professional Services, Inc, out of Belmar, NJ, saw this shift and the importance of being part of this new world. What other companies are doing out of greed, Avenue You is doing out of pride and self respect. When other companies are discounting and cheapening the integrity of a line or brand, Avenue You is bringing it up and raising the bar. When other sites are adding shipping and handling charges beyond reason, Avenue You and aveyou.com is bringing down or taking off completely. Their newest and most successful domestic promotion is $1 UPS Ground Shipping on all orders shipped within the continental United States. No matter if you are spending $5.00 on your favorite NYX Lipstick, or $95 on a Jessica Simpson Hairdo Extension, your shipping and handling charge will only be a buck. Why a buck? Cause free is cheap and shady, and that $1, although nowhere near enough, will help Avenue You pay for the box, bag, packing material, shipping charges, and the cost of labor for the beauty consultant in charge of packing your personal shopping bag.
Each Avenue You order no matter how big or how small, goes out in a personal shopping bag, with a sample or samples, product literature, a possible coupon for future orders, and whatever else our beauty consultant can get their hands on. Each order is packed and processed with the utmost of care, and has an impressive track record of accuracy and extremely low percentage of lost or damaged in transit orders. "If it was possible to take a picture of all our shoppers opening their Avenue You box or envelope, I know at least 98% of them would have a smile on their face for 2 reasons: their entire order arrived within days, and with the obvious care that went into the preparation of their order" said 25 year old CEO and President, Brian J. Esposito. Mr. Esposito continued, "We are striving to be a great company, a better company. One with core ethical and moral practices. We have great products, support, customer service, and honor. Life no matter what industry you are a part of is about a lifestyle and what is important to you. Right now as a business standpoint, our customers mean the world to me and unfortunately there are only a few ways Avenue You as a company can show that and give back. That would be through promotions, offers, and coupons, but all that can come across as just a marketing ploy to make more money and drive sales. That is why we try every approach to prove we are not milking customers for more dollars, up-selling, or charging unnecessary fees. If we have what you are looking for, then the cost is MSRP. If you live in the continental United States and do not need your order rushed out, then the cost is $1. If you shop our site and spend a certain amount, then you will get a free gift that actually has value to it. As the times and trends change, so will Avenue You. We are growing and are always looking for new and ethical ways to do so."
It is hard to believe that in an industry of cut throat, greed, scandal, and deception that Mr. Esposito did not become tainted by all this. After sitting down with him and finding out who he really is, it is amazing to see that such a young person really always tries to do the right thing. Launching aveyou.com 3 years ago by himself and facing some unimaginable challenges would have caused anyone to just give up and quit. But through the help of his father, Anthony Esposito, and quick acting only made him stronger and ready for anything. "This business is a part of my life. I intend to do whatever it takes to make it work. For myself and for the employees that I have promised a brighter future to. Everything works out in the end. If it hasn't worked out, it's not the end. Now if you do not mind I have to get back to the warehouse and help pack some orders" finished Mr. Esposito.
As he got up and headed into a warehouse, that might as well have a sign on the outside for customers to shop, I felt a sense of ease that there are actually good decent business people in this world. What other CEO would role up his sleeves, pick up a few orders, and start packing them. In today's ego world, a move like that would be beneath people. The irony however, a move not like that is also a major ingredient for failure. I know I will be going home, start up my high-speed Internet, and check out some of the goodies at aveyou.com. I may not buy anything tonight, but I am very confident that I can check back to this site a week, a year, or more and know that they will still be there, and that they will still be growing.
Alison Batielli
###