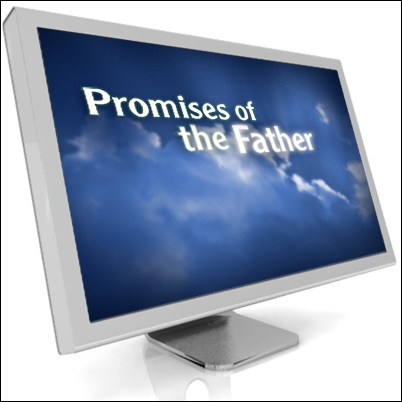 I've already put 'Promises' on my iPod and it is awesome!
Colorado Springs, Colorado (PRWEB) January 29, 2007
Promises of the Father announces the first Christian media inspirational site designed originally for Macs and PCs. While other 'shallow' inspirational websites provide non scripturally based content, PromisesOfTheFather.com was founded to deliver Biblical truths to those who call God, 'Father'.
After searching long and hard for a Biblical media site with sound theological principals, two Christian entrepreneurs decided to create a place for anyone to come and find peace in God's promises. The site features the video presentation that has inspired so many, 'Promises of the Father'.
"We're not here to deliver fluff," says co-founder Matt Tanner, "there is enough of that stuff out there already. We are taking our content directly from the Bible." PromisesOfTheFather.com will be a site that faithfully provides Christian materials in a variety of medium with the highest quality available.
Currently, the site offers a video presentation in the form of a screen-saver that is compatible with Macs as well as PCs. The presentation is also available for download for use on a video iPod. Personalized gifts, journals, calendars, videos for Apple's new iPhone, and prints will follow in the near future.
"I've already put 'Promises' on my iPod and it is awesome!" says Jonathan Nicholas. The Colorado based company plans to keep on the edge of new technology media while keeping the Lord their primary focus.
For more information about the Christian screen saver, visit PromisesOfTheFather.com
###