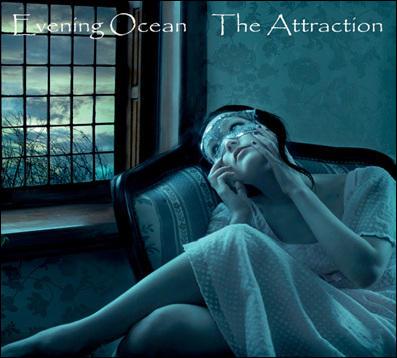 New York, NY (PRWEB) January 29, 2007
Upon releasing her "Top 40 Finds of 2006", Top 10 Amazon.com reviewer Rebecca Johnson named Evening Ocean, Kate Havnevik, Charlotte Gainsbourg, Vienna Teng and Azam Ali among the artists to watch in 2007.
Johnson, the #5 ranked reviewer for Amazon.com, has been profiled in The Wall Street Journal, The Los Angeles Times and Forrester's magazine. She was most recently profiled by KING 5 TV in Seattle.
Rebecca Johnson's "Top 40 Finds of 2006" are:
1. Evening Ocean - The Attraction
2. Kate Havnevik - Melankton
3. Charlotte Gainsbourg - 5:55
4. Psapp - The Only Thing I Ever Wanted
5. Above & Beyond - Tri State
6. Zero 7 - The Garden
7. BT - This Binary Universe
8. The Last Kiss- Original Soundtrack
9. Natalie Walker - Urban Angel
10. Beck - The Information
11. Azam Ali - Elysium For The Brave
12. The Album Leaf - Into the Blue Again
13. The Beatles - Love
14. KT Tunstall - Eye To The Telescope
15. Emilie Simon - The Flower Book
16. Vienna Teng - Dreaming Through The Noise
17. Delerium - Nuages du Monde
18. Magnet - The Tourniquet
19. Charlotte Martin - Stromata
20. Maneesh de Moor - Sadhana
21. Katie Melua - Piece By Piece
22. Benoît Pioulard - Précis
23. Lady In The Water - Original Soundtrack
24. Jim Noir - Tower Of Love
25. Gigi - Gold and Wax
26. Josh Groban - Awake
27. Rudy Adrian - Moon Water
28. Shaman's Dream - African Dream
29. Danilo Venturi - La Perla: Noir
30. The Ditty Bops - Moon Over The Freeway
31. Between Interval - Autumn Continent
32. Idan Raichel - The Idan Raichel Project
33. Jewel - Goodbye Alice in Wonderland
34. Keane - Under The Iron Sea
35. Keith Jarrett - The Carnegie Hall Concert
36. Hem - Funnel Cloud
37. Lanterna - Desert Ocean
38. U2 - U218 Singles
39. Feist - Open Season
40. David Gilmour - On An Island
While many end of year lists look back, Johnson's list looks ahead to 2007.
Johnson's number one pick for 2006: Evening Ocean - The Attraction, recently reached #8 on KALX -FM's (San Francisco, CA) most frequently played new music chart for the week of 1/29/2007. It was also named a KALX DJ Favorite of 2006. The Attraction has received airplay from stations including KCRW-FM, KLCC-FM, WMHD-FM and WRVU-FM.
Released on July 11, 2006, The Attraction was mastered by Don Grossinger who previously mastered Brian Wilson's Smile on LP as well as projects for Pink Floyd, The Rolling Stones and Faithless. The artwork for the CD was created by London based artist Natalie Shau, who also created artwork for Lacuna Coil.
Johnson discovered many people staking their reputation behind some of the bands. "The thing I found intriguing was how many great people seemingly outside the music industry were involved in supporting the bands on the list. Companies like Sounds True supported Shaman's Dream and Maneesh De Moor, while Palm Pictures supported Gigi. They're discovering great music from around the world. What Zach Braff did for indie bands through his movie soundtracks is legendary. Even on a mainstream level, it's hard to imagine Cirque Du Soleil could be instrumental in making such a great Beatles album."
Some of the bands on the list: Zero -7 and Keane have already been nominated for a 2007 Grammy Award. Johnson sees Evening Ocean, Kate Havnevik, and Charlotte Gainsbourg as not far behind. "In my mind The Attraction is made for a soundtrack. Melankton and 5:55 have songs that should definitely be in films."
Kate Havnevik recently signed a licensing agreement with Universal Republic Records. Her CD: "Melankton" is slated for release in the US on March 27, 2007.
Johnson observed: "When you hear a great CD, chances are it has experienced people behind it." Guy Sigsworth (Björk, Imogen Heap, Madonna) helped produce and write songs for Kate Havnevik's Melankton. Charlotte Gainsbourg worked with Air, Jarvis Cocker and Nigel Godrich on 5:55.
Nigel Godrich was involved in several CD's on the list: Charlotte Gainsbourg's 5:55, Zero-7's The Garden and Beck's The Information.
Johnson sees innovators throughout the list: "Beautiful CD's like Azam Ali's 'Elysium For The Brave' don't come along every year. Great artists like Vienna Teng walked away from a career as a software engineer to pursue music. Her CD 'Dreaming Through The Noise' shows some great songwriting."
Johnson continues: "Look at KT Tunstall's 'Eye To The Telescope'. Her CD was released in Europe in 2004. And then it literally took two years to reach the US. It already won a Mercury Prize in 2005. That is why I put together this list and reviewed these albums- to bring more awareness to the great music being produced right now."
Evening Ocean - "The Attraction" and all the CD's mentioned are available at Amazon.com.
To learn more about Evening Ocean: http://www.eveningocean.com
To learn more about Rebecca Johnson: http://www.therebeccareview.com
###