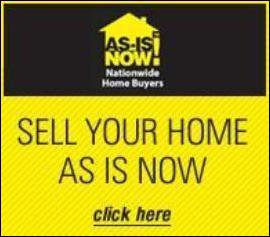 Orlando, FL (PRWEB) January 29, 2007
With new schemes being launched by 'As Is Now', you can now bid adieu to your entire home selling troubles. Now, you do not have to wait for getting your money, as it will be delivered right at the time of selling your home. 'As Is Now' also frees you from all the hassles associated with selling your home through the traditional real estate process.
'As Is Now' was established in 1995 with the main objective of helping people who needed to sell their homes quickly without any legal or documentation problems. The launch of 'As Is Now' was a big success, as people liked the concept of fast home selling and easy payment options.
'As Is Now' is a big hit, especially amongst people who want to Stop A Home Foreclosure and do not have the time or option to wait for the most appropriate buyer. If they do not sell their home before the foreclosure date, their property will be confiscated under foreclosure laws and sold at a public option. This means that they will not be able to get even a single penny for their property. However, by opting for the services offered by 'As Is Now', these people can sell their homes within a week or even days and get back their money.
You may have your own reasons for wanting to Sell Your Home Fast. It may be that you want to relocate to a new city or that you want to sell your existing home and invest in a new property. Whatever be the reason, 'As Is Now' promises to deliver where many others have failed to do so. You can have your peace while 'As Is Now' uses its expertise and contacts to provide the best value for your home.
The services offered by 'As Is Now' are far better than that offered by real estate brokers because your home will be sold even if it is currently in a dilapidated condition. It may be that you have inherited a home, which is in terrible condition and you are unable to find a buyer who will purchase it in the same condition. You do not have to look anywhere else, because 'As Is Now' will certainly buy your home and that too without any hassles. In the past, 'As Is Now' has sold many homes that were in their worst possible condition. You do not have to worry about the existing condition of your house because 'As Is Now' has plenty of experience in selling neglected properties.
By opting for services offered by 'As Is Now', you will become eligible for numerous benefits such as zero percent seller commission, fast payment, and freedom from legal formalities. You can be sure that your home is in the right hands because 'As Is Now' only employs licensed realtors for handling the transactions. You can easily sell your home because "As Is Now" has offices located at different places such as Orlando, Jacksonville, Ft Lauderdale, Ft Meyers, Melbourne, Tampa, Atlanta, Charlotte, Cincinnati, Dallas, and Houston.
'As Is Now' will certainly help as the services are completely free, irrespective of the existing condition of your home. Your home will be sold and a solid 'As-Is' cash offer will be made right at the spot without the hassles of loan financing. As per your convenience, you can select your own closing date. Call us at 800-AS-IS-NOW (1-800-274-7669).
As Is Now, Inc.
http://www.asisnow.com
1249 N. Orange Avenue
Orlando, FL 32804
Tel. (407) 422-1000
###