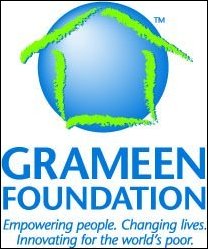 We are excited to have Diane join us and lead our team in its work to unlock vast reserves of capital for the benefit of poverty-focused microfinance institutions and their clients
Washington, D.C. (PRWEB) January 29, 2007 –-
Grameen Foundation today announced the appointment of Diane M. Smith as director of its Capital Markets Group.
Grameen Foundation's Capital Markets Group sources new financing opportunities for poverty-focused microfinance institutions (MFIs) by facilitating linkages between MFIs and international and local capital markets. One key initiative is the Growth Guarantees Program, which, since its inception in 2005, has mobilized almost US$25 million in local currency funding for MFIs in seven countries.
"We are excited to have Diane join us and lead our team in its work to unlock vast reserves of capital for the benefit of poverty-focused microfinance institutions and their clients," said Alex Counts, Grameen Foundation's president and CEO. "The demand for large amounts of capital in local currency is growing amongst leading microfinance institutions, and making it available to them will catalyze growth, innovation and new thinking about leveraging microfinance as a platform for social change."
Through these transactions Grameen Foundation is helping local banks to play an increasingly important role in bridging the vast gap between supply and demand for microfinance. In its most recent transaction, the Grameen-Jameel Initiative, a partnership between Grameen Foundation and the Abdul Latif Jameel Group, engineered its largest deal ever in the Arab World: $10.6 million dollars to Fondation Zakoura of Morocco.
"I am delighted to join this terrific team and to further Grameen Foundation's leadership in helping microfinance institutions access appropriate capital to ensure their continued successful growth," said Smith.
A seasoned banking and investment expert, Smith has 20 years of experience in domestic and emerging market private equity investing, banking and fund management. In recent years, she provided consulting services to early stage entrepreneurs seeking growth capital from professional investors. She was previously a managing director and senior portfolio manager at Electra Investment Trust PLC (United Kingdom), where she played a key role in building the firm's new U.S. private equity portfolio, and also spearheaded its expansion into South America. Smith also held several international banking and corporate finance positions at Manufacturers Hanover Trust, and also spent several years in Spain developing export markets for Spanish producers of industrial and consumer products.
Smith holds a masters degree in International Management from Thunderbird, The Garvin School of International Management, and a bachelors in Communications from Washington State University. She speaks fluent Spanish and Portuguese.
About Grameen Foundation
Grameen Foundation is a global non-profit organization that combines microfinance, technology, and innovation to empower the world's poorest people to escape poverty. It has established a global network of 52 partners in 22 countries that has impacted an estimated 13.5 million lives in Asia, Africa, the Americas, and the Middle East. Grameen Foundation was founded by Alex Counts, who began his work in microfinance with Grameen Bank founder, and recent Nobel Peace Prize recipient, Dr. Muhammad Yunus. Dr. Yunus is a founding and current member of Grameen Foundation's board of directors. For more information on Grameen Foundation, please visit http://www.grameenfoundation.org.
###