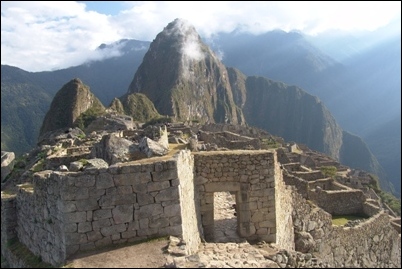 As an operator we have always strived to maintain the highest possible levels of sustainability - both culturally and environmentally
Austin, TX (PRWEB) January 31, 2007
Widely acclaimed South American tour operation company, Class Adventure Travel (or CAT for short), has recently released its new website - bringing the company's specialized knowledge and know-how of Latin American travel to the ever growing number of independent travelers, most of whom prefer purchasing their holidays online. Having realized the importance of constant Internet innovation, CAT have moved towards fully embracing web 2.0, and have also secured a distinguished and exclusive dot travel domain - http://www.classadventure.travel. The new website is both dynamic and interactive, has an appealing design - and with a number of exciting fully customizable tours offered across the continent - the company shows all the signs of becoming a leading online travel company for South America.
Since the inception of Class Adventure Travel over 10 years ago, founders Karin Deen and Bart de Graaf have watched their company grow from a small scale Peruvian operation to a large scale Latin American Enterprise. Having secured itself as "One of the best Travel Agencies to contact" according to Frommers, it hardly comes as a surprise that the company has decided to outwardly evolve and use their extensive Latin American Tour Operation base to form a solid travel website dedicated to providing their exclusive tours online - directly to the travelers themselves.
With a dedicated team of travel professionals and experienced Sales personnel, CAT has its sights set on the online market. "It's been an exciting period. We've put a lot of work into the new website and look forward to working directly with clients on all aspects of their trip," says company founder Bart de Graaf. "With the new website we're able to offer our clients some truly unforgettable vacations; all of which are fully customizable, include the best services and quality available, and have great prices."
With a current major focus on Peru Tours, one of the websites more interesting features is the CAT Recommends section, where staff members get to personally recommend their favorite Latin American tours and destinations. This new feature lends the company a personal slant through the travel chronicles and advice of its staff members.
Visitors to the site may use a trip-finder to select their desired tour from a number of fully customizable example tour options from around South America. "We wanted to be able to offer something for everyone while still maintaining our image as a quality tour provider," stipulates de Graaf, "We have family orientated vacations, Peru Travel holidays, culinary trips, and various levels of adventure holidays - all with a big focus on sustainability." Another interesting feature of the website is Bart's Blog - an area where de Graaf posts comments and articles about his favorite tours and destinations, and leaves the forum open for fellow Class Adventure Travelers to ask questions and discuss the highs and lows of their trips.
CAT attributes a part of its foreseeable success to its extensive network of offices across Latin America as well as the US office in Texas. These offices are spread out across the continent and give CAT a huge advantage over other competing online agencies, most of which start from scratch and outsource their operations. "Our offices help us keep in touch with our clients at each stage of their journey and ensure we are constantly up to date with what is happening on a grass roots level in each country and destination," Bart de Graaf affirms. Another reason success looks imminent is CAT's recent appointment of a few of the front runners in the travel industry.
CAT recently acquired the services of Sales Director Marc Harrison, whose success in past travel ventures has shown him to be valuable asset to any online travel team. Another recent appointment success was that of Chief Marketing Officer, Jose Luis Pastor. With an extensive history in web design and Latin America travel marketing, Jose Luis is responsible for the new design, interface, and usability of the website. "Since attaining Jose Luis and Marc's services, we've seen the company's role as an online travel retailer skyrocket," comments de Graaf, "They bring a lot of experience to CAT and we're glad to have them on board."
"What is most important to CAT is creating a unique and unforgettable experience for each traveler," CEO Karin Deen explains, "And with our fully customizable tours we're able to tailor-make dream holidays suited to each individual client."
CAT also seems to place a lot of importance on sustainable tourism. "As an operator we have always strived to maintain the highest possible levels of sustainability - both culturally and environmentally," says Karin, "And as an online travel company we aim to take our passion for cultural and environmental conservation to even greater heights."
Class Adventure Travel is gathering momentum; and with an interesting and dynamic website, an innovative and enthusiastic team, and some novel ideas, they are no doubt set to be the next big thing in the Latin American online travel industry.
**About Class Adventure Travel
Class Adventure Travel consists of a team of multicultural professional travelers from the USA , the Netherlands , Germany, Peru , Argentina , Brazil , and Chile - all of whom are passionate about both travel and Latin America. With the most exceptional customizable tours to South America imaginable, CAT prides itself on offering the best service and quality available, and provides it within their client's means. A network of offices across South America ensures CAT is always close to the client, has a complete understanding of local customs and affairs, and also enables the company to provide a world class quality travel service across the continent. In CAT's bid to provide the Ultimate South America Travel Experience, the company works with only the very best local operators to ensure both the quality of all tours and the of course the preservation of South America's culture, people, environment, and most sacred sights. Please visit Class Adventure Travel at http://www.cat-travel.com
Contact
US/Canada Toll Free - 8772404770
UK Free Phone - 0800 9755573
Texas Office (International) - 001 5125355263
###