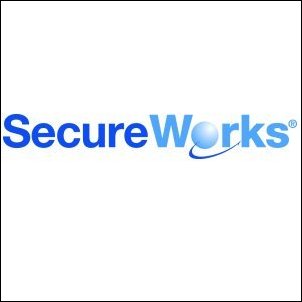 We are very pleased to have such an experienced executive join our team
Atlanta, GA (Vocus) January 31, 2007
SecureWorks announced today that, as a result of its extensive growth in 2006 and anticipated growth in 2007, it has hired Bill Buchanan, a Certified Internal Auditor (CIA) and former regulator with the Office of Thrift Supervision (OTS) and the Federal Reserve. Buchanan will serve as SecureWorks' VP of Internal Audit and will report directly to the audit committee of the board of directors. As such, Buchanan will provide independent review and consultative services to the SecureWorks' management team and board of directors around the design and operation of the company's controls.
"We are very pleased to have such an experienced executive join our team," said Mike Cote, president and CEO of SecureWorks. "With over 1,600 clients and the continued rapid growth that SecureWorks has experienced, we want to make sure that we have the proper procedures and controls in place relating to Sarbanes Oxley, GLBA and the other financial regulations. Ensuring growth in a controlled, prudent fashion is top of mind with us."
"I am really looking forward to working with such a dynamic team and leveraging my experience as a long-time regulator and internal auditor," said Buchanan. "SecureWorks is a true success story and I look forward to contributing to the future growth and achievements of the organization."
Specifically, Buchanan will be responsible for the development, operation and management of the Internal Audit function for SecureWorks and will independently review the controls and procedures in place across the organization. Buchanan will be the primary liaison between SecureWorks' management and the regulators, external auditors and clients concerning risk assessment and audit issues. He will also regularly report on the development and execution of the internal audit plan to SecureWorks' audit committee of the board of directors.
Prior to joining SecureWorks, Buchanan spent eight years with the publicly traded company S1 Corporation, where he served as Vice President of Internal Audit in addition to several other key roles. As VP of Internal Audit, Buchanan was responsible for creating the internal audit function, including development and execution of their audit plan, hiring and management of staff, and reporting to senior management and the audit committee. He was also responsible for S1's Sarbanes Oxley compliance including management of the Section 404 program. Additionally, he coordinated and managed communications with external auditors and regulatory agencies, and handled audit-related issues with clients.
Before that, Buchanan was with the Federal Reserve Bank of Atlanta as a Capital Markets Specialist. As a Commissioned Bank Examiner, he monitored and examined the capital markets functions, including the treasury, investment banking and trading activities for complex bank holding companies.
Prior to working with the Federal Reserve, Buchanan spent much of his career with the Office of Thrift Supervision in Atlanta, where he worked for 10 years in a variety of roles related to compliance, capital markets, and general safety and soundness. His most recent role at the OTS was as the Capital Markets Manager. A Chartered Financial Analyst (CFA), he planned and managed the capital markets regulatory function for the OTS Southeast Region. This included examining and assessing the safety and soundness of asset/liability management, investment portfolio strategy and risk exposure at regulated financial institutions. He also conducted training and participated in the formation of national policy regarding various capital market issues.
About SecureWorks
With over 1,600 clients, SecureWorks has become the largest managed security services provider safeguarding more financial institutions than any other vendor. SecureWorks provides the most effective security services by leveraging our integrated security management platform, advanced security research, and 100% GIAC certified experts. By providing a full breadth of security services, we can offer fully-managed, co-managed, monitored or self-service security solutions to meet the needs of Fortune 100 companies with large security teams as well as smaller companies with no security expertise. In addition, SecureWorks has helped companies pass over 2,400 compliance audits by providing comprehensive and straight-forward board and examination reports. SecureWorks won SC Magazine's 2006 MSSP of the Year and Best Intrusion Prevention awards, Frost & Sullivan's 2006 Entrepreneurial Company of the Year award and was named to the Inc 500 and Deloitte & Touche lists of fastest-growing companies for the past two years.
###