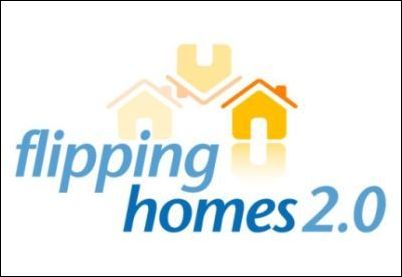 even more Web 2.0-friendly, social networking-based website community
Baltimore, MD (PRWEB) February 14, 2007
Popular real estate investing resource FlippingHomes.com has announced a substantial remodeling of its popular website, a favored watering hole for the house flipping community. In addition to an updated look and feel, a variety of notable enhancements have been added to help users more fully capitalize on what has become one of the nation's hottest trends--flipping houses.
The transformation of the newly enhanced site -- known as "Flipping Homes 2.0" -- will occur in several stages. The initial phase, which was just completed, revamped the appearance and navigation of the site to make it easier for visitors and members of the online community to connect with the most popular content and social networking features, including the popular Q&A discussion forum. Also included are a number of enhancements to the site's educational offerings, including expert articles, audio and video real estate investing tips, and insightful case studies based on real stories of real people who flip houses.
With the enhanced site, FlippingHomes.com will expand in its leading role as a trusted information source and networking hub for those interested or involved in buying and reselling houses. "Since the beginning we've worked hard to ensure the site is a top-shelf resource -- a cut above in the world of real estate investing educators." said Chief Marketing Officer Johnpaul Moses. "But with the new enhancements we're taking it to an entirely new level, and really taking a bold step forward in providing some dynamic, exciting and truly innovative ways for real estate investors to grow, connect and ultimately become more successful together."
The next phase in the development of Flipping Homes 2.0 includes the launch of a flipping homes news blog and the much anticipated release of "My REI Place", a MySpace-style community geared even more toward meeting the growing social networking needs of the real estate investing community.
The updated Flipping Homes 2.0 is aimed at creating an "even more Web 2.0-friendly, social networking-based website community," according to Moses. As such, the added features and content are all designed to provide members with enhanced access to realistic information and high-quality experiences to support their investment goals. "We've been well known from the start for our real-world approach to helping people understand what it takes to earn a staggering income flipping houses -- and then coaching them towards accomplishing it," Moses said. "Our founder -- Steve Cook -- has helped hundreds of students over the years to start and find great success through flipping real estate. Flipping Homes 2.0 is only going to make that easier, more effective and more interesting for everyone."
While big on educating their members, Moses is also quick to emphasize their distinction from other real estate investing websites that seem more focused on constantly pushing books and seminars than providing quality education and community. "A proper education is essential in helping you prevent many unnecessary, often expensive mistakes." he explained. "But rather than forcefully shoving books and CD's down your throat, we're committed to being a friendly guide…we'll never insult your intelligence or try to manipulate you. It's not our way."
Rather than following the latest get-rich-quick schemes, the Flipping Homes community promotes the business of flipping houses as an ethical way to earn a great living while helping others solve their problems. "We preach and practice that no amount of money or success is worth exchanging for your integrity, period -- end of story." Moses said.
For more information about the enhanced features of the newly unveiled FlippingHomes.com website and the benefits of flipping houses, visit http://www.flippinghomes.com.
About FlippingHomes.com
Founded by Baltimore-area investor Steve Cook in 2000, FlippingHomes.com provides a continuing education, ongoing support and networking to people who want to learn how to earn an incredible income through a realistic approach to flipping houses profitably. The community-based site has remained a trusted, leading source of real-world information for real estate investors nationwide, and provides ongoing, free, multi-media real estate investing tips for those involved or interested in the flipping real estate business. FlippingHomes.com is operated by FH Services, LLC, which is headquartered in Baltimore, MD.
FOR MORE INFORMATION, CONTACT:
Johnpaul Moses
Chief Marketing Officer
(901) 301-2346
###