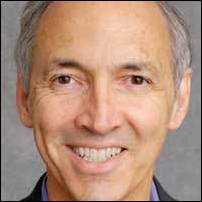 Nothing comparable in the building industry increases at these rates, not even steel and concrete prices. Such rapid growth is something that developers everywhere need to pay attention to
Sydney, Australia (PRWEB) February 14, 2007
Jerry Yudelson, principal at Yudelson Associates, a leading green building consulting firm, today told an international real estate and green building conference, "If you're starting to design or build a new building project or development today and you don't certify it as green, it will be functionally obsolete the day it opens and economically disadvantaged for its entire lifetime."
Keynoting the Green Cities '07 conference in Sydney, Australia to more than 900 delegates, leading green building consultant, Yudelson said, "The evidence is mounting quickly that green buildings enjoy higher returns and greater demand among corporate real-estate tenants." Because of this trend, developers may also own hundreds of billions of dollars of real estate projects that will be losing market favor and value rapidly over the next decade, he said.
Speaking to the "Green Cities" conference, co-sponsored by the Property Council of Australia and the Australia Green Building Council, Yudelson cited the rapid spread of green buildings in the U.S., where the cumulative number of LEED® registered projects increased by 50% last year and the number of such projects certified by the U.S. Green Building Council increased by nearly 70%. "Nothing comparable in the building industry increases at these rates, not even steel and concrete prices. Such rapid growth is something that developers everywhere need to pay attention to," he said. "The business case for green buildings is finding increasing favor in the U.S., Canada, Australia and a number of other countries."
Yudelson is a former Board Member of the U.S. Green Building Council, a national nonprofit with more than 7,700 corporate and institutional members. He also serves on the national standards committees for both LEED for New Construction and a companion standard, LEED for Core and Shell development, the only person to sit on both. He has trained more than 3,000 people in the LEED assessment framework since 2001, when he was selected as one of the ten original LEED national faculty members.
About the Green Building Consulting firm, Yudelson Associates
Yudelson Associates, Tucson, AZ, http://www.greenbuildconsult.com, is a green building consulting company dedicated to "growing the business of green building" and facilitating sustainability initiatives in higher education and the corporate world. Jerry Yudelson is a leading green building consultant and national authority on green buildings and corporate sustainability, with three books on green building marketing and more than three dozen articles to his credit in the past three years. He is also the senior editor of the web site, iGreenBuild.com, http://www.igreenbuild.com.
LEED (Leadership in Energy and Environmental Design) is a registered trademark of the U.S. Green Building Council
###