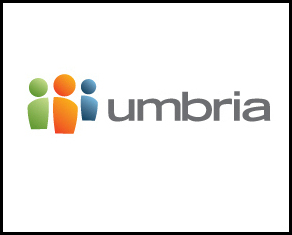 Look Who's Blogging: Tapping into the Blogosphere for Brand Insight
Boulder, CO (PRWEB) February 15, 2007
Umbria, Inc., a market intelligence company that specializes in blog research and consumer generated media (CGM) for market insight, today announced its sponsorship of an upcoming American Marketing Association (AMA) webinar, "Look Who's Blogging: Tapping into the Blogosphere for Brand Insight" on February 22 at 1 pm EST.
The February 22 webinar will feature guest speakers Peter Kim, Senior Analyst, Forrester Research, and Janet Eden-Harris, CEO, Umbria.
Peter will discuss the growth and importance of the blogosphere and consumer generated media, ways to analyze the blogosphere, four steps needed in accurate blog analysis, and practical first steps for marketing professionals.
Janet will address how the blogosphere can be segmented by age, gender and sentiment for better insight. Her discussion will include case studies of how insights generated through Umbria's research helped companies with product development, merchandising, and marketing campaigns.
At Forrester, Peter specializes in research topics including the changing role of marketing in an era of media fragmentation, the increasing prevalence of addressable and interactive media, and fast-changing consumer behavior. Prior to Forrester, Peter was the international marketing manager at athletic shoe manufacturer PUMA. He also was a principal consultant with Razorfish, and an analyst at PricewaterhouseCoopers.
Prior to Umbria, Janet was Chief Marketing Officer (CMO) at a leading, multinational information services company, Information Resources, Inc. Janet also directed marketing initiatives as CMO at i2 Technologies, a leading provider of supply chain management software. She is frequently tapped to share her expertise as a speaker at industry events and to contribute to trend and business stories.
More information about the webinar can be found by visiting the Umbria homepage at http://www.UmbriaListens.com or enrolling at the AMA website: http://www.marketingpower.com/webcast334.php
About Umbria
Umbria is unique in its ability to assess both what isbeing said, and who is doing the speaking in the online world. Umbria's patent-pending technology enables the company to classify posts and estimate gender and age of the speaker, as well as rapidly identify and eliminate bogus spam posts. Umbria analyzes voices of the online community by using proprietary Natural Language Processing and machine learning algorithms to dissect the who, what and why of online opinion, offering in-depth insights for some of the world's leading brands, including Verizon, IBM, Real Networks, France Telecom and many others. For more information on Umbria, please visit http://www.umbrialistens.com.
###