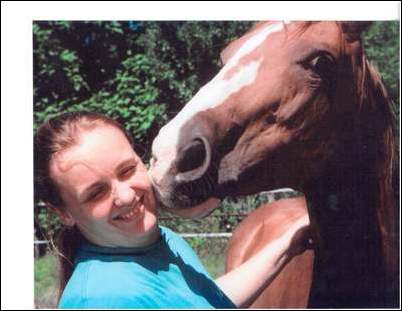 Pets in America: A History
Lexington, MA (PRWEB) February 21, 2007
Americans are passionate about their pets, so much so that two-thirds of American households own at least one animal. "Pets in America: The Story of Our Lives with Animals at Home," on view at the http:National Heritage Museum March 31 through October 14, 2007, is a charming and informative exhibition exploring our relationships with the furry, feathered, and sometimes scaly creatures we hold dear.
http:"Pets in America" will feature more than 200 objects and photographs including pet portraits from the 1800s, a dog treadmill from the 1890s, early veterinary medicines, vintage pet food packaging, antique collars, birdcages, aquariums, and print ads. The objects are drawn from public and private collections across the nation. The exhibition explores American love of the company of animals, and how this relationship has changed as our country and culture have evolved. For example, with the burgeoning prosperity of American society in the 1800s, people's interest in and kindness to animals also increased, eventually giving rise to the multi-billion dollar pet industry of today. At the same time, the practice of using animals as beasts of burden disappeared.
"Pets in America" surveys American preferences for various kinds of pets and discusses how we have regarded them over time. Past generations were more partial to having caged birds than we are today. Dogs and cats were sometimes both pets and workers. Exotic-animal pets were rare, often souvenirs of foreign travel. Small animals continue to be most common in household with children, but some, such as the hamster and the gerbil, were not introduced to the American home until the mid-1900s. One important change in pet ownership came with the new interest in "purebred" animals beginning in the 1840s. Some Americans became involved in animal "fancies," reshaping their pets through selective breeding and showing them in competitions. The exhibition explores the phenomenon of pets as family members, pets as hobbies, and the rise of pets as symbols and celebrities. Today, as American households get smaller and more people live alone, the exhibition suggests that pets will play even greater significance in our lives.
SEND US A PHOTO OF YOUR PET
To celebrate the exhibition, the Museum invites you to send in a personal photo that represents your pet, past or present. All photographs submitted will be displayed at some point during the exhibition. Please send a copy of your photograph, since submissions cannot be returned. The National Heritage Museum will not be able to exhibit photographs any larger than 8 x 10 inches or photographs that are mounted, matted, or framed. No disks, negative or slides, please.
Mail or deliver a copy of your photograph to the Museum.
Pets in America
National Heritage Museum
33 Marrett Rd.
Lexington, MA 02421
Please include your name and address, and a brief comment about your pet, or the image you are submitting (optional). Please call the National Heritage Museum with questions at (781) 457-4101.
The exhibition also has a companion web site, which provides a virtual tour. It can be accessed at http://www.PetsinAmerica.org. Two accompanying books, "Pets in America: A History" and "At Home with Animals:People and Pets in America" by Katherine C.Grier, have been published in conjunction with the exhibition. Pets in America: A History is a detailed portrait of Americans' relationships with the cats, dogs, birds, fishes, rodents, and other animals we call our own. At Home with Animals: People and Pets in America is colorful and informative look at the "stuff" that reflects our lives with animals. They are available in the Heritage Shop for $34.95 and $20.00 respectively.
The National Heritage Museum is dedicated to presenting exhibitions on a wide variety of topics in American history and popular culture. The Museum is supported by the Scottish Rite Freemasons in the Northern Masonic Jurisdiction of the United States. The Museum is located at 33 Marrett Road in Lexington, at the corner of Route 2A and Massachusetts Avenue. Hours are Monday through Saturday from 10 am-5 pm, and Sunday, noon-5 pm. Admission and parking are free. Heritage Shop and Courtyard Café on site. For further information contact the Museum at (781) 861 6559. For more information, visit our web site at http://www.nationalheritagemuseum.org.
###