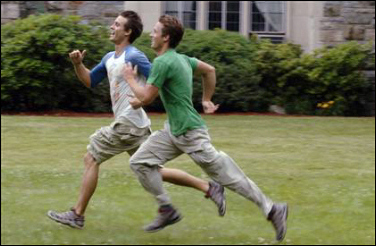 Pennington, NJ (PRWEB) February 20, 2007 -
– To coincide with the premiere of The Amazing Race Season 11, the all-star edition of CBS's popular reality TV show, IndependentTraveler.com has unveiled its top 10 favorite destinations from the show's previous seasons. While The Amazing Race 11 celebrates all-star teams from the past, IndependentTraveler.com is celebrating the show's other stars: the destinations.
Out of dozens of locations around the world, the editors picked the most memorable Amazing Race destinations and unforgettable all-star moments, one from each of the 10 previous seasons. Which 10 places made the cut? Find out on IndependentTraveler.com.
Where in the world The Amazing Race Season 11 contestants will end up is anyone's guess! Follow IndependentTraveler.com each week to read episode recaps, find related travel deals and get first-hand destination information from real travelers. The site also offers resources to help viewers plan their own "amazing race," with practical information on passports, itineraries and around-the-world plane tickets.
Viewers can talk back in The Amazing Race forum on IndependentTraveler.com, discussing each episode and voting in weekly polls.
About IndependentTraveler.com
IndependentTraveler.com first launched as a travel forum on America Online in 1990 and quickly established its credentials as an authoritative Internet resource for objective travel information. Over the past 17 years, IndependentTraveler.com has developed a loyal following as it expanded to include extensive travel resources, travel bargains, recommendations, trip reports and message boards.
IndependentTraveler.com is published by The Independent Traveler, Inc., a privately held New Jersey corporation, which also publishes Cruise Critic.
Photo courtesy of CBS
###