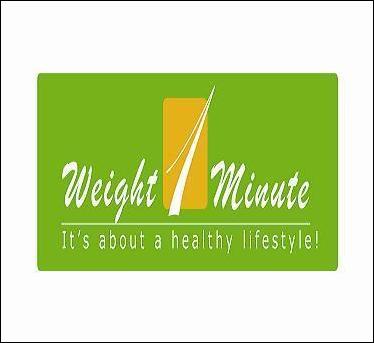 Beverly Hills, CA (PRWEB) March 30, 2007
Weight1Minute™ released its Wellness and Weight Loss Platform. A recent study concluded that one in three diet plans fail and most people end up gaining more weight than when they first started. To solve this problem, W1M™'s corporate team designed a user-friendly computer database of over 7,000 foods and 450 exercises, allowing our users to create their own dietary, weight loss, nutritional, and exercise plan -- by you and for you. "All too often one or more parts of 'customization' are "not in the control of the user" explained W1M™'s, CEO, Lisa Newton.
Using your preferred criteria, W1M™'s program prepares nutritional options, in an easy to use format, using recognized governmental approved nutrition standards. W1M™'s unique nutritional management software provides the needed flexibility to help you reach your intended goal, giving you the time and energy to pursue the other important things in your life.
"We integrated many factors, including weekly motivational emails and monthly mailings, into helping people really achieve their weight loss goals and maintain them over the long term. Using a multi-disciplinary approach, W1M gives its clients, who have varied lifestyles and objectives, the confidence, information, and control needed for long term success," said Lisa Newton, Weight1Minute™'s, CEO and spokesperson.
"One size doesn't fit all and the difference between success and failure has more to do with people feeling in control, and having the ability to customize their respective programs." added Ms. Newton. "A strategy for success begins with realistic goals and a plan to implement them. Weight1Minute ™ helps the client by letting them be in charge of their own future."
Just as with your customized food preferences, W1M™ has integrated exercise within its program. Current studies prove that for any nutrition management program to succeed in the long term, exercise needs be incorporated. With W1M™, you're able to input your daily exercise routine, continuously keeping track of your statistics and improvements. Relating to eating plan, W1M™'s innovative charts and graphs give you a visual reference of progress.
W1M™ Time Management features allows you to test new menus, W1M™ prints out shopping lists related to the above menu. Also built into W1M™'s design is a discussion forum, designed to help create a community of friends and family needed for ideas, motivation, and support. In addition, to keep your personal program up-to-date, Weight1Minute™ News and Information Services include continuously up-to-date health news.
"Our user-friendly program focuses on one thing and one thing only -- creating, nurturing, educating, and assisting each individual user with our innovative approach to health, diet, nutrition, and exercise, allowing them personalization and customization. We want our clients to succeed, and W1M™ was designed with that goal in mind." concluded Ms. Newton.
For further information contact Ms. Lisa Newton, CEO, at (310)473-8560.
# # #