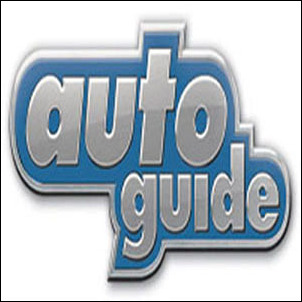 Atlanta, GA (PRWEB) March 1, 2007
AutoGuide.com, the leading Web site for used cars buyers and sellers, is excited to announce its new partnership with radio host Bobby Likis and his show Car Clinic.
Seasoned auto professional, Likis is acknowledged by industry and consumers as Bobby "talks the walk" and hosts nationally syndicated, automotive-oriented programs that are broadcasted on radio, Sirius Satellite Radio, PalTalk, Podcast, Internet and television.
AutoGuide.com continues to extend its reach for used autos with new and innovative marketing tactics. The new partnership with Car Clinic allows Autoguide.com to extend its brand beyond the Web to a loyal audience of both car enthusiasts and hobbyists," says Evan Kramer, VP of AutoGuide.com.
During this partnership, Likis will feature Auto Guide-focused programming in his weekly shows on Saturday mornings from 10 a.m. to 12 p.m. The shows will include podcasts, vehicle assessment videos and Car Clinic vehicle reviews, to name a few.
Likis notes AutoGuide.com is the perfect match for Car Clinic's consumer audiences, as they look for their perfect automotive match. Since vehicles can be searched by brand, body style or lifestyle, buyers have ultimate flexibility. I'm especially looking forward to making some on-air pairings between Car Clinic callers and AutoGuide.com vehicles!"
The highlight of this partnership is used cars reviews produced by Likis, who is an acknowledged expert and has worn many hats in the automotive industry: technician, race car driver & pit crew, automotive service center owner, industry consultant. AutoGuide.com users will get a unique benefit of listening to an industry expert advice, while getting informational help in the used autos decision-making and buying process.
Likis will also produce unique content for AutoGuide.com, highlighting different aspects of buying and selling used cars online. Auto Guide consumers will be able to access this content directly on Web site and watch and listen to tips from the automotive guru. Stay tuned for more, including video clips on assessing a used car you're looking to buy.
Bobby Likis Car Clinic is syndicated on almost 60 radio affiliates, including WNDB in Daytona Beach, FL, and KCAA in San Bernardino, CA. Most importantly, Bobby Likis is also heard on satellite and Internet radio, which have no geographical and reach boundaries.
About Used Autos Publication, Auto Guide
AutoGuide.com, an online division of Consumer Source, Inc., is leading the automotive Web industry by providing used cars buyers and sellers with the easiest, most relevant and trusted buying experience by presenting innovative tools and resources to help simplify the car buying process and guide consumers toward an informed buying decision.
Auto Guide is the affiliated print publication that provides the most comprehensive listings of used cars, SUVs and trucks available for sale on the market.
With detailed auto reviews, used vehicles photos and consumer tools like payment calculators and VIN checks, both consumers and advertisers can count on Auto Guide. Buyers can search and find the perfect used auto, while dealers get more online leads.
For advertisers, display advertising provides sellers with the opportunity to showcase their most attractive automotive offerings. Auto Guide's innovative Printernet strategy provides advertisers with the most efficient and flexible way of listing their inventory and attaining maximum exposure both in print and on the Internet.
AutoGuide.com boasts a huge inventory of hundreds of thousands of used vehicles in 13 major U.S. markets, and the innovative new search functionality makes it easier for online users to access the inventory and buy a used auto that fits their lifestyles be it a "Gridlock Fighter" or a "Desperate Housewife".
About Bobby Likis and Car Clinic
Bobby Likis has worn every hat in the automotive industry: technician, race car driver & pit crew, automotive service center owner, industry consultant, and radio & TV talk-show host.
Acknowledged by industry & consumers, Bobby talks the walk, as he hosts nationally syndicated, automotive-oriented programs (originating from his all-digital, custom-designed studio located within his service center) on broadcast radio, Sirius Satellite Radio, PalTalk, Podcast, Internet, American Forces Radio Network and television.
Likis has been published in Motor Age, BE Radio & AutoInc.; produces a monthly e-newsletter and authors a weekly newspaper article. He's a seasoned pro who can speak elegantly, knowledgeably and engagingly on subjects running the automotive lifestyle gamut.
###