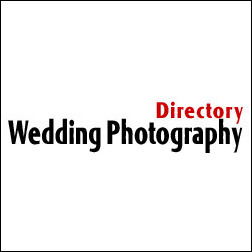 You deserve the fair exposure!
Newton, MA (PRWEB) March 2, 2007
The Wedding Photography Directory (WPD) website features the most extensive photographer portfolio and biography representation on the web; accompanied by thoughtfully designed user navigation. The WPD's aim is to present quality wedding photographers with equally deserved portfolio and service presentation to consumers regardless of their budget, experience, or industry status.
Artists are often misrepresented; wedding photographers are no exception. Most advertising venues and directories on the web force wedding photographers to pay expensive advertising fees. They present distorted, highly compressed, or unprofessionally processed photographer portfolios. Talented wedding photographers are often buried within pages of links. This presents challenges for both photographers and brides & grooms.
Equal Playing Field for Wedding Photographers and Photojournalists
Wedding Photography Directory does not believe a photographer needs to increasingly spend more dollars to retain a higher listing position. The WPD believes that consumers have the right to be presented with high quality wedding photographer portfolios, regardless of how much the photographer pays. As a result, WPD introduced the industry's first Equal Opportunity Points System: Any wedding photographer who spends time improving their portfolio and biography will be given the same opportunity to improve their directory listing position and exposure.
The WPD Shuffle is another revolutionary concept inspired by the Google Dance: Similar quality wedding photographer portfolios will be shuffled, rearranged, and interchanged each month. It is WPD's way of expressing to its members, "You deserve the fair exposure!"
Privilege and Integrity - Photographer Screening and No Advertisements
The Wedding Photography Directory is a high quality candidate site. A full screening and qualification process is undertaken before a candidate is accepted into our directory. The WPD also features its own Top-Pick-Photographer selection; whereas less than five photographers are chosen each quarter base on their quality of work, and value offered to consumers. The WPD website also features no banners or advertisements. The WPD believes art and content shouldn't be accompanied by commercial distractions.
Independently Open Minded Content
In addition to WPD's own source of content writers, the website also accepts members and outside article submissions and reviews. Wedding Photography Directory's own Bleeding Edge Column takes a step further to focus studies on experimental art, photography, and independent social phenomenon coverage. The WPD aims to create not just a directory, but also a wedding photographer community wishing to freely share and express their ideas, experience, and knowledge.
Committed to Support the Arts & Non-Profit Community
The WPD founders have deep roots in the visual and the performing arts. One of WPD's primary missions is to donate a portion of its revenue toward the Wedding Photography Directory Charity Allocation Budget. As the web site grows, and more photographer members join the directory, the WPD will continuously strive to assist the non-profit organizations, and establish the WPD and its wedding photography members as active contributors to the arts and non-profit community.
###