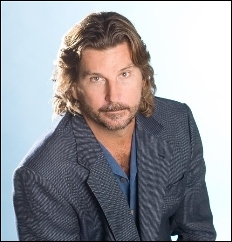 I've gone to Baja to see these kids and it makes you feel real good to know you can make such a difference in children's lives and give them a chance to succeed.
Anaheim, CA (PRWEB) March 2, 2007
On Wednesday, March 7th from 9:00 am to 12:00 noon, Orange County leaders Tim Salmon, Matthew Ferry and Steven S. Sadleir will come together for a free seminar on "Creating Abundance" at the Embassy Suites Hotel 3100 E. Frontera, Anaheim, California, to raise money for the orphanage in Baja California Corazon de Vida. This charity event is being sponsored by Countrywide Home Loans and LandAmerica Title.
Corozon de Vida, which means Heart of Life, was founded in 1994 and based in Irvine, California, provides food, shelter and clothing to over 50 orphanages throughout Baja California. Children who are left on the street are provided a refuge and given the chance to have a life. All administrative costs are covered by the volunteers so the money donated goes to providing for the children. All proceeds from sales of products at the seminar, and donations, go towards supporting Corozon de Vida.
The Creating Abundance seminar will provide participants to meet Angels' great Tim Salmon and ask him questions, listen to Matthew Ferry explain the success strategies for creating abundance and the power of contribution in business and be guided by Steven S. Sadleir in the "Keys to the Secret: The Science of Manifesting." Jim Smith, a Senior Vice President at LandAmerica who put the seminar together says: "I've gone to Baja to see these kids and it makes you feel real good to know you can make such a difference in children's lives and give them a chance to succeed."
Keynote speaker Tim Salmon, known as "King Fish" to his fans, is considered one of the greatest players in Angles' franchise history. Salmon, who played right field and designated hitter, was rookie of the year in 1993 and helped win the 2002 World Series by hitting two home runs in game two of the World Series against the San Francisco Giants.
Matthew Ferry, who coaches millionaires and provides training in NLP (Neuro-Linguistic Programming) to realtors and executives, will provide comedic insights into the mental states that lead to success. His Academy of Influence and Mental Journey to Millions have shown hundreds of key players how to think bigger and will provide participants the steps to subdue "the drunk monkey" mind.
Business Guru Steven S. Sadleir will provide participants of the seminar a means of taking conscious control of their mind in order to move beyond limiting beliefs and fears and find enduring prosperity, happiness and peace. As director of The Leading Edge Corporation, Steven will explain the practical application of "The Secret" and "Law of Attraction" through his Science of Manifesting training that has provided hundreds of businesses and thousands of executives and entrepreneurs the ability to make substantially more money. "The more money you make the bigger the contribution and difference you can make," states Sadleir.
Steven S. Sadleir, MA, is a retired investment banker and fund advisor who now serves as director of The Leading Edge Corporation and The Self Awareness Institute with over 65,000 students in over 120 countries. He is author of two best-selling books and member of the National Speakers Association.
Contact:
Pauline Doan, director of public relations
949-497-9954
http://www.TheLeadingEdgeCorp.net
# # #