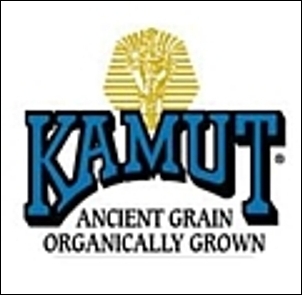 Fort Benton, MT (PRWEB) March 1, 2007
The Kamut® Association will showcase and provide samples of fine Italian products made with Kamut®, demonstrating the fine quality and versatility of the grain. Products that are being made with Kamut® grain include breadsticks, cookies, couscous, numerous types of pasta, pies, seitan (meat substitute), and even coffee and milk! Delicious and nutritious products from other countries will also be highlighted.
In addition, the Association will host a 'Meet & Greet' with Lorna Sass, the award-winning author of more than a dozen cookbooks including Whole Grains Every Day, Every Way, published in November 2006. The book includes several tasty recipes that can be made with Kamut® grain.
Where: Kamut® Association Booth1747, Natural Product Expo Anaheim Convention Center, Anaheim, CA
When: Lorna Sass will be at the Kamut® Association booth Friday, March 9, from 10 a.m.-12 p.m. and 1-3 p.m. The booth will be open Friday and Saturday, March 9 and 10, from 10 a.m. - 6 p.m. and 10-4 p.m. on Sunday, March 11.
Background:
Kamut® (Kә-mooť) is a registered trademark used to market an organically grown ancient relative of modern durum wheat. In the ancient Egyptian language the term means wheat. Kamut® grain is twice the size of durum wheat and has higher nutritional value. Specifically, it has more protein and is higher in vitamins (vitamins B1, B2 and E, and niacin) and minerals (iron, magnesium, phosphorus, selenium and zinc). Because of the soil in which it is grown, Kamut grain provides 100% of the daily recommended intake for selenium in 2 to 3 servings. Kamut® wheat is an ancient grain grown mostly in Alberta, Saskatchewan, and Montana. It may only be grown organically, under an agreement with Kamut International.
Kamut® grain products also rank low on the glycemic index. Low glycemic foods are very important for diabetics, dieters and athletes who look for foods that do not stimulate insulin and fat-storage.
Sixty-six percent of Kamut® products are sold in Europe with approximately two-thirds of sales occurring in Italy. Sales in Italy increased a whopping 260% from 2002 to 2006 due to a great appreciation for the grain's flavor and texture, and a growing demand for alternatives to modern wheat. The remaining 34 percent of sales are split approximately equally between U.S. and Canada. Currently, Kamut products are being introduced into Australia and Japan.
# # #