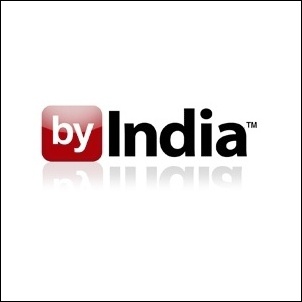 Google's AdWords program netted the company more than 7 billion dollars in 2006
Orlando, FL (PRWEB) March 5, 2007
ByIndia.com, India's #1 India-centric search engine and social networking site, has seen remarkable growth since it was acquired by Web2Corp four months ago, and will soon be adding another new feature. Starting on March 15, 2007, ByIndia.com will have keyword powered advertising available that is similar to Google or Yahoo.
Ads.ByIndia.com will feature keyword listings on the top of the page as well as on the right margin, similar to AdWords' functionality. However, unlike AdWords, inline images will be supported on advertisements on the right margin, affording advertisers an opportunity to reinforce advertisements with extra visual punch.
"Google's AdWords program netted the company more than 7 billion dollars in 2006," said William Mobley, CEO of Web2Corp. "While the market in India is smaller than Google's overall reach, it's undergoing an almost explosive growth. According to Heernet Ventures, the Indian media market will grow from 9.2 billion US dollars in 2007 to 17 billion in 2012, or 766 billion INR. We will be able to gain significant market share in India quickly, because we're the first serious contender in their social media market. This is crucial both for ByIndia and for advertisers because early movers will have the opportunity to get a large share of the average Indian web user's mindshare quickly and at a tiny fraction of the price of advertising in more developed markets. Ads.ByIndia.com is looking to get more than just Indian advertisers, though, and will accept payment in INR rupees, GBR Pounds, US Dollars, and Canadian dollars. Google's own Eric Schmidt stated that India is going to be the largest Internet market in 5 or 10 years, so the potential to start generating brand loyalty in the fastest-growing economy in the world while it is still inexpensive is very valuable.
"As the #1 Indian search engine and social networking site, ByIndia.com offers advertisers clear value, both in terms of traffic and content, as it allows businesses to target the Indian market. 53% of India's population is under 30, and ByIndia.com is a remarkable vehicle that will get advertisers in front of adults who are approaching the top of their earning potential, freeing up disposable income and developing families."
About Web2Corp:
Web2Corp is a Web 2.0 internet technology development firm dedicated to rapid creation and adaptation of technologies. Web2Corp addresses new markets of users by creating and simplifying useful products, reducing the level of user technical skills required, and lowering prices for consumers. Web 2.0 technologies have become increasingly popular, with the use of Web 2.0 applications such as e-commerce or blogs up more than 25% over the last year, according to comScore networks. The Web 2.0 market generates more than 20 billion dollars of revenue a year, with well-known companies like Google.com, Flickr.com, MySpace.com, eBay.com, Craigslist.com, and Blogger.com making up the majority of the income.
For more information on ByIndia.com or for rules and details of the ByIndia.com 5 Million Dollar Sweepstakes, visit http://www.ByIndia.com
For more information on Web2Corp or to see Web2Corp's Safe Harbor Act Disclaimer Notice, go to http://www.Web2Corp.com
Contact:
Trevor Longino
Communications Director, Web2Corp
407.540.0452 (Office)
321.256.2939 (Direct)
###