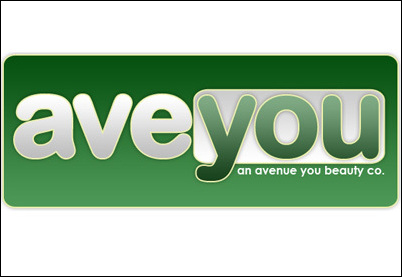 My goal is to emphasize the two distinct branches of our retail division
Belmar, NJ (PRWEB) March 5, 2007
Avenue You Beauty Store is proud to unveil the next milestone in their quest to become a household name in the beauty industry and a pioneer in the world of "e-tailing": a fresh new logo, emphasizing the exciting new branch of a successful 37 year old company.
Avenue You Beauty Store and aveyou.com, subsidiary of Salon Professional Services, Inc, saw the shift and the importance of branching into the internet as the key to becoming a brand name in the global marketplace. "The ideal of a full-service beauty supply company would not hold true in this day and age without a functioning internet presence. The new 21st century formula: distribution center + sales force +brick & mortar stores + internet = a full service dealer", says Brian J. Esposito, CEO of Avenue You Beauty Store and aveyou.com. Mr. Esposito saw the importance of incorporating the "aveyou.com" web address into the name of their website. "My goal is to emphasize the two distinct branches of our retail division", continues Mr. Esposito. "We have our Avenue You Beauty Store retail locations, which are locally established, and are the foundation of our company. But now we also have our "e-tail" location, which is the future of our business. Also, "aveyou" is a unique and catchy name and an easy way for current and future shoppers to remember our web address".
Avenue You's new logo is also "Web 2.0" friendly, and is a sign of the direction the company is headed. There is no official standard for what makes something "Web 2.0", but there certainly are a few tell-tale signs. They all tend to focus toward building online communities, which has been a goal of Avenue You from the very beginning. Building an interactive network of satisfied customers, and enabling them to leave feedback, comment, review and even critique items on the web site is important to the future of aveyou.com. They plan to use current and future technologies to create a global "word of mouth" community, giving shoppers a role in Avenue You's product selection. Like the beauty industry, the internet is a constantly evolving phenomenon, and Avenue You is dedicated to remaining one step ahead.
Avenue You has just launched its myspace page and are awaiting friends to join their network. They plan on offering myspace users great promotions, pricing, and whatever else their beauty consultants can think of. Mr. Esposito says they are also in the initial stages of launching a facebook profile, which should be fully up and running within the next 30 days.
Avenue You recently added the popular "Ask Kate" section to their website, featuring their newest and freshest beauty consultant, Kate Page. Customers are encouraged to ask Kate any beauty-related questions, concerns or dilemmas. "After just 2 minutes with anyone I understand how to maximize their 'gorgeous' potential," said Ms. Page. Kate also posts reviews to featured products, and occasionally shares some of the beauty industry's best-kept secrets! "Working with Ms. Page has been a real honor and treat. Her in-depth knowledge about beauty and talents bring so much value to our company and to our customers. Anyone and everyone will feel very comfortable contacting Kate and asking whatever is on their mind. Her sincerity and know-how will definitely bring a smile to any of our online or in-store shoppers," said Mr. Esposito.
Also announced this week is the addition of Avenue You's newest product, Nectar of the Gods, a remarkable new hair conditioning treatment. This one-step hair care tonic combines a potent detangler and deep conditioner in their purest form into a revolutionary formula which not only achieves immediate, but also permanent results with repeated use... granting hair immortality! Nectar of the Gods has therefore become the number one choice product for celebrity hairstylists that need to get their clients camera ready in minutes.
"We were lucky to have Anthony Esposito, founder of Salon Professional Services, use his reputation and experience in the beauty industry to help secure this line for our company. Adding Nectar of the Gods to our wholesale and retail divisions again raises the bar, and continues our commitment to always be introducing the newest and hottest niche products to our market", says Rudy F. Falco, head of salon distribution. Nectar of the Gods is used by Terry Robbins on the cast of The O.C., by Wolf and Jim Wayne on Misha Barton, Cesare Ruffo & Totts at Joseph Martin Salon in Beverly Hills on Paris Hilton & Carmen Electra, by Troy Zestos on Melinda Clarke and the cast of The Simple Life, by Steven Tapp on Rachel Griffiths from Six Feet Under and Nikki Griffin from The O.C., and also Sofia Milos is loving it.
Unlike regular conditioning treatments which seal hair cuticles by wedging into the space between then much like 'stucco' wall repair, Nectar of the Gods detangles and separates hair, stimulates individual cuticles to close themselves, seals then, then rinses off completely, leaving the hair free of the heavy 'stucco' embedded residue. Nectar of the Gods can also be used as a leave-in conditioner on very dry or damaged hair, forming a light coating layer that continues to gradually stimulate the more resistant cuticles
About Avenue You:
Avenue You, where it is always all about you!, is a one stop beauty shop. Created by Lisa Esposito and her brother Brian, Avenue You brings the finest hair, nail, skin, and body care products to all of their online and in-store shoppers. Lisa and Brian were able to create this new concept stemming from their father, Anthony Esposito's, guidance and skills. Anthony Esposito was an originator in the beauty industry starting Esposito Beauty Supply, which then turned into Salon Professional Services. Salon Professional Services is the parent company to Beauty Plus and Avenue You.
Salon Professional Services wholesale division calls on over 5,000 salons, spas and beauty boutiques throughout the state of New Jersey. The salon division is head up by Rudy F. Falco who has extensive background in sales, consulting, and purchasing. All of Avenue You product lines are extensively tested to make sure they stand up to all of their claims. Avenue You's entire concept is being all about you, the customers. Avenue You's in-depth customer service and product knowledge allows them to offer the best possible service in the beauty industry. Their stores are equipped with extensive staff and high inventory levels to always be able to serve their customers. Avenue You Online at http://www.aveyou.com, which was developed and created by Brian J. Esposito is now run by long time internet pioneer Richard C. Amate, takes all the same core concepts, however does everything possible to get an online shopper's order to their doorstep as quickly as possible. Please read up on their customers' testimonials at: Avenue You Online Shoppers Testimonials.
Our exclusive line of hair, nails, skin, and body care products consist of: DevaCurl, Bliss Spa, Peter Thomas Roth, Phyto, PhytoSpecific, OPI, Essie, FingerMates, Alterna, Bio-Ionics, T3, Aritzen, FHI Heat, iTech Appliances, Hai, HaiElite, Paul Brown Hawaii, Ojon, LipFusion, GoSmile, Freeze 24/7, Celebrity Lips, Bebe Baby Products, Blinc Cosmetics, NYX Cosmetics, Bella il Fiore, Zeno, Clarisonic, NuFace, The Balm, The Marilyn Brush Co., Woody's, Faipa, Skyn Iceland, AminoGenesis, Ecogenics, EnhanceMe, Bronze Velvet, Fake Bake, Nectar of the Gods, ghd, it's a 10, Jessica Simpson Hairdo, and much much more!
###