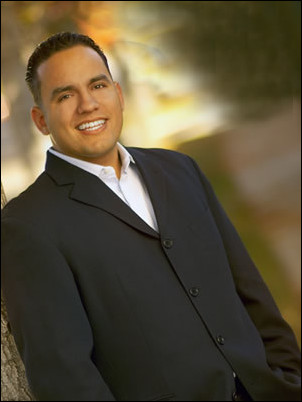 In a world full of information, Danny's course is like a treasure in the depth of the sea. It is precise and effective. He speaks from the heart with confidence, clarity, and conviction leading me to think bigger, plan bigger, and take consistent action. Since meeting Danny, I have nearly quadrupled my income
Rancho Cucamonga, CA (PRWEB) March 6, 2007
Danny Morel, founder and CEO of TELOS Breakthrough Principles, will challenge the Inland Empire business community with life-changing perspectives and practical techniques for personal and professional development.
Life by Design
March 26-28
Doubletree Hotel Ontario Airport
222 North Vineyard Ave., Ontario, CA
The three-day event helps participants identify obstacles to success, reveals the reality of an abundant life, and offers the tools necessary to breakthrough to a new way of working and living.
TELOS Breakthrough Principles provides mentorship, personal development coaching, and teaches successful business principles through conference calls, Webminars, and seminars. Morel's philosophy specifically targets those struggling to overcome social and cultural roadblocks to success. Unlike other motivational programs, TELOS Breakthrough Principles offers continuing education and support that incorporates accountability and lifelong success.
In the six months since its launch in October 2006, TELOS Breakthrough Principles has served more than 45 companies and 500 individuals in the Inland Empire. "In a world full of information, Danny's course is like a treasure in the depth of the sea. It is precise and effective. He speaks from the heart with confidence, clarity, and conviction leading me to think bigger, plan bigger, and take consistent action. Since meeting Danny, I have nearly quadrupled my income," said Tony Handal, a recent client of TELOS Breakthrough Principles.
About Danny Morel
A self-made man from a low-income neighborhood, Danny Morel spent most of his life studying the habits of successful people and applying them to career decisions and personal life. His entrepreneurial spirit, natural business sense, and eagerness to learn served him well in the real estate industry, where he cultivated his gift for motivational speaking. Today, Morel captivates audiences of thousands and inspires countless individuals to aspire to greatness and achieve their dreams.
###