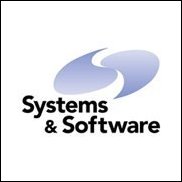 This critical deployment has also enabled us to achieve improved data access, increase reporting capabilities and attain additional operational benefits
Colchester, VT (PRWEB) March 5, 2007
Systems & Software's next generation customer information system (CIS) solution, enQuesta™, is now live at two more utilities: Akron Public Utilities Bureau (OH) and Sunrise Water Authority (OR). The dual strategic deployment comes on the heels of a successful year where the utilities Atlanta Department of Watershed Management and SEMCO ENERGY Gas Company, also went live with enQuesta™.
Akron Public Utilities Bureau (APUB) services more than 90,000 water, sewer, and refuse accounts. The deployment of enQuesta™ has allowed increased end-user productivity through top-rated usability.
"This critical deployment has also enabled us to achieve improved data access, increase reporting capabilities and attain additional operational benefits," said Rick Forsythe, Project Manager for APUB. On a wider scale, APUB can now begin to implement a host of other business process improvements such as work management integration.
Sunrise Water Authority's (SWA) service area covers 22 square miles and serves a customer base of approximately 40,000 people in the cities of Happy Valley and Damascus. "enQuesta™ will help us to extend to our customers, a system, that offers more account access and customer self-service options through a single vendor," said Cassandra Lashbaugh, Project Manager for SWA.
The enQuesta™ Reporting module lend both APUB and SWA a library of standard reports and a unique web-based reporting capability and data access to the underlying enQuesta™ data stores. A robust and easy to use set of tools enables both utilities to quickly and easily create and distribute reports to their respective user community.
Jeff Kao, CEO, Systems & Software said, "We are glad that both APUB and SWA are able to take advantage of the synergy between enQuesta™'s best business processes and the implementation team's adoption of sustainable project direction. We look forward to a continued partnership with both organizations."
About Systems & Software
For over 34 years, Systems and Software, Inc. has been a strategic billing and customer information system (CIS) solution provider to the utility space. Their trademark offering, enQuesta™, was built on expertise and knowledge gained from helping utilities in streamlining their strategic goals, exceeding customer expectations while driving operational excellence. enQuesta™ offers advanced customer information features, billing, meter management, revenue management, field services management and GIS integration, a customer self- service web portal as well as business intelligence and reporting. Systems & Software, Inc. supports customer care operations with millions of transactions per month throughout North America. For more information on how Systems & Software, Inc. and enQuesta™ empowers the utility industry, please go to http://www.systemsandsoftware.net.
Contact:
Bibi Mukherjee
Marketing Communications
Systems & Software, Inc.
802-655-4400
bibi.mukherjee-at-systemsandsoftware.net
http://www.systemsandsoftware.net
###