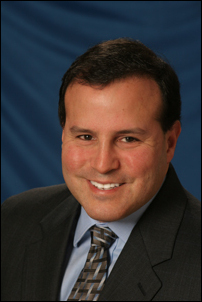 Most people would benefit more from using their refund to lower debt or by saving it
Fort Lauderdale, FL (PRWEB) March 12, 2007
Tax refunds are larger this year. The average tax refund is $2,733, which is up 3.6 percent from 2006. So far, refunds are up 5.8 percent in dollar amounts as compared to the same time in the 2006-filing season. While it is fun to spend money you think is free, income tax refunds are not free money. Consumers earned this money over the course of the last year and let the IRS use it interest free. "Most people would benefit more from using their refund to lower debt or by saving it," said Howard Dvorkin, founder of ConsolidatedCredit.org.
Even if you do not utilize a financial planner, you can still use your refund wisely. ConsolidatedCredit.org offers these suggestions for consumers:
Stay away from refund anticipation loans. You've already loaned the government this money over the last year. Refund anticipation loans are costly; by filing your taxes electronically and choosing direct deposit you can have your money in less than two weeks. Even paper filing, which takes up to six weeks, is better since you won't be paying any additional fees to receive your money.
Save half of the refund check. The IRS is making it easier to do this by allowing consumers to split their refunds as much as three ways if they choose direct deposit. Earmark at least half of the refund for your savings account.
Pay off high interest debt. Most U.S. households have an average credit card debt of $9,000. "It's easy to lose your financial footing and it's hard to get it back, especially if you live paycheck to paycheck," Dvorkin stated. By using some of your refund to lower debt, you may save hundreds of dollars in future interest payments. To save the most money you should target the account with the highest interest rate.
Review your W4 form. If you regularly receive large refunds you probably need to increase your deductions, which will decrease your income tax withholding. As with your refund, earmark at least half of the additional money you receive each paycheck for savings and let the interest work for you instead of Uncle Sam.
You can track your tax return at http://www.irs.gov. Click on the "Where's my refund?" link on the left side of the screen. Have a copy of your return on hand. You will need to provide your social security number (or IRS Individual Taxpayer Identification Number), filing status and the refund amount. Often times, getting your refund is as simple as updating your mailing address.
For more information on tax refunds and how to lower debt, please visit our Website at http://www.consolidatedcredit.org/.
Consolidated Credit Counseling Services mission is to help people end financial crisis and solve money problems through education and professional counseling. Consolidated is an industry leader providing credit counseling and debt management services throughout the United States. Consolidated is a non-profit agency that has helped thousands of individuals and families deal with life-altering credit, debt and financial issues.
###