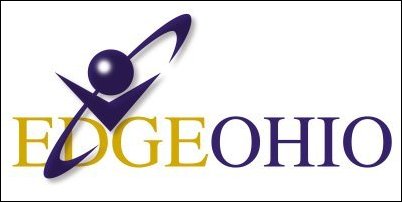 We want everyone who has an opinion or viewpoint on respect, diversity, inclusiveness and tolerance in the workplace to participate in our new forum
Cleveland, OH (PRWEB) March 5, 2007
Edge Learning Institute of Ohio (EdgeOhio) today announced the launch of the first web portal designed exclusively to educate and inform visitors about respectful workplace behaviors, best practices and why organizations should embrace them.
"RespectfulWorkPlace.com is designed to become an online community," explains EdgeOhio Managing Partner Paul Meshanko. "Our purpose is to encourage dialogue and input from all who want to promote respectful and inclusive cultures that help businesses attract, engage and retain the highest quality workforces."
Respect and diversity are two of the most misunderstood and, oftentimes, controversial topics within the American workplace. Not only have they been the source of complicated government regulations, they often result in costly lawsuits and waves of management and employee training. Perhaps the single most compelling reason for a respectful workplace lies in the fact that attracting the workforce of tomorrow requires it. As the population ages and baby-boomers retire, businesses will be under tremendous pressure and competition to hire the next generation of skilled workers.
The U.S. Department of Labor recently estimated that by 2010, there will be 10 million more skilled job openings in the U.S. than qualified people to fill them. Compounding that challenge is the fact that tomorrow's star leaders and performers will likely not look, think or act like today's top performers. In a recent article Meshanko defined respect as "an active process of engaging people from all backgrounds to increase both our awareness and effectiveness and done so in a manner that esteems both ourselves and others with whom we interact."
Employers must prepare now to give themselves a competitive edge. Workplace culture will be that edge and one of the key cultural variables will be respect. RespectfulWorkPlace.com helps them find, define and improve it in their own organizations. The new portal provides a wealth of resources including speakers, educational programs, publications and articles to broaden the horizons of individuals and organizations, and helps people understand the business case for a respectful workplace.
"We want everyone who has an opinion or viewpoint on respect, diversity, inclusiveness and tolerance in the workplace to participate in our new forum," said Meshanko. "It is only through active participation from a wide variety of people that we can be successful in helping organizations understand the issues and move forward."
EdgeOhio is the Ohio division of Edge Learning Institute, a global provider of leadership and staff development services that help companies and non-profits improve management competencies, enhance customer service and improve employee engagement. Over its 35-year history, it has worked with clients such as Parker Hannifin, BASF, The Cleveland Clinic Hospitals, Starbucks Coffee, Microsoft, the U.S. Postal Service, Emerson Electric Company, AT&T, Curtiss Wright Flow Control, Symantec, Home Depot and McGraw-Hill Education. Please visit http://www.EdgeOhio.com or call 1-888-892-0300.
###