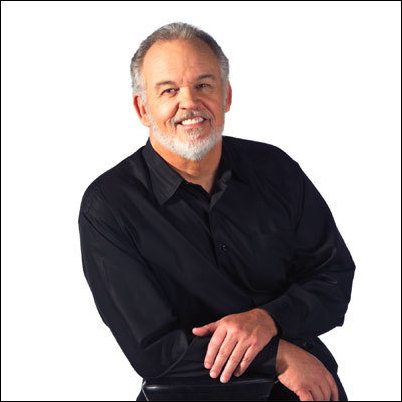 What recharges you? What gets you pumped up, excited, and motivated? What gives joy to your life?
Santa Barbara, CA (PRWEB) March 6, 2007
Attendees of the Clay Nelson Life Balance Personal Planning Workshop, scheduled for March 17-18, 2007 in beautiful Santa Barbara, California, will have a unique opportunity to design the life, business and future that they say they want.
"As a business and life coach, I meet people all the time who are stuck in the rut of knowing that they're not having the life they've set out to have, but know no other way of coping besides complaining." Nelson explains. "It's easy to complain, but when it comes down to it, it's really not much harder to choose to create an outrageous life for yourself and those around you -- family and co-workers. The Personal Planning Workshop gives you the tools you need to create the life you really want!"
The intensive two-day workshop was created out of Clay Nelson's own life experiences in over three decades of corporate leadership. Participants will focus on three specific areas as they learn that it is perfectly alright to enjoy themselves and take the time to keep their batteries charged on the way to their successes in life and business:

Discovering your purpose. Most of us have a purpose that is way bigger than what we have been able to accomplish thus far -- and we haven't been able to articulate it for ourselves. In the workshop we will help you discover what your purpose is and how to live by it.
Developing a personal plan. Many of us focus on taking care of others before we take care of ourselves. In the workshop, we help you develop and embrace a Personal Plan for you to live out of by asking questions like, "What recharges you? What gets you pumped up, excited, and motivated? What gives joy to your life?" By creating a plan and following it, you become more powerful, energized, and unstoppable and can now take on your responsibilities with just as much power, energy, and drive.
Creating a team. This isn't just the people that work for or around you; this team is comprised of powerful individuals committed to living by their purpose and personal plan and who are also committed to helping you do the same.
"I've never had a Personal Planning Workshop participant leave on Sunday who can honestly say they haven't learned the path to finding their true self. And as a workshop leader, that is the ultimate reward, knowing that I've touched someone and helped them recognize the power they have to reach beyond their circumstances." Nelson said.
Clay Nelson created the Personal Planning Workshop out of what he saw as a greater need -- helping individuals and businesses grow to their fullest potential, while at the same time taking care of themselves and making their families and clients happier. He discovered long ago that success cannot be measured just by what is accomplished in the end, but also by how powerful one chooses to live while creating that success.
Registrations for the upcoming workshop are now being accepted at the company's web site, http://www.claynelsonlifebalance.com. More information about the workshop and future workshop dates is also available.
Known nationally as a gifted motivational speaker, business and life coach, and radio talk show host, Nelson presents his ideas on life planning and business leadership to eager participants of his Personal Planning Workshop and What's Next Workshops every year.
His popular weekly talk show, the Clay Nelson Life Balance Hour, reaches audiences nation- and worldwide via the internet. Listeners can speak with Clay live during the show by calling 866-564-1290. The show is also available as a free podcast at http://www.claynelsonlifebalance.com or from the iTunes music store.
# # #