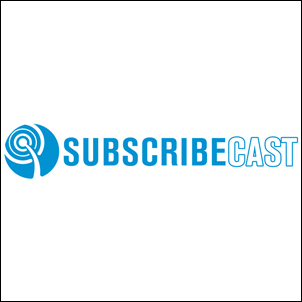 We knew Benjamin's success in the free-podcast arena would translate to success in the Premium Podcast market
Tucson, AZ (PRWEB) March 6, 2007
Benjamin Grundy, host of the Sydney, Australia based "Mysterious Universe Podcast," decided to make a momentous change in his life. By taking his podcast from a professional hobby to a full-fledged career, he has also helped push the future of podcasting forward.
Grundy's podcast, "Mysterious Universe," has many loyal listeners who join the host on an in-depth journey through the unknown, covering topics from UFOs in Chicago to the invincible "King of Chili" in Mexico City. Those listeners helped propel the secret, early launch of Mysterious Universe's $5.00 a month Premium Podcast to over 100 subscribers in 24 hours. "To be able to offer our listeners this cutting edge technology and such a streamlined experience is a dream come true for us," Grundy said.
Using SubscribeCast's patent-pending application, Mysterious Universe made the seamless transition to Premium Podcast earlier this month. "Before we considered offering our audience the option of paid premium content, we decided that we must have a service that would easily integrate with their existing Podcast receivers, yet still remain flexible enough for our needs as content providers," Grundy said. "SubscribeCast's subscription application turned out to be the perfect solution."
"We knew Benjamin's success in the free-podcast arena would translate to success in the Premium Podcast market," Chris Wolf, Director of Client Relations at SubscribeCast said. "Every episode of his podcast has the high production values that result from genuine hard-work."
Subscribers to the Premium Podcast not only get an extended "VIP" edition of the weekly podcast, but they also receive two episodes of the Mysterious Universe "Mind Shots" podcast each week. In addition, Grundy promises surprise audio and video updates throughout the week. Subscribers have the choice of paying $5 month-to-month subscription, $25 for a six-month subscription or $50 for an annual subscription.
SubscribeCast's technology bridges the gap between the pay-per-file method of purchasing and podcasting. With the SubscribeCast application, media owners can track subscriber downloads and prevent RSS feed sharing while still providing a seamless, passive digital download experience to their customers.
SubscribeCast's application is fully scalable and allows content providers the flexibility to host and maintain subscriptions and content from their own servers.
SubscribeCast is looking forward to making their proprietary technology accessible to content producers of all kinds.
For more information, please visit:
http://www.mysteriousuniverse.org
http://www.subscribecast.com
###