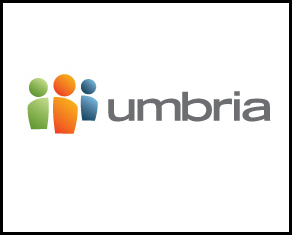 Umbria's Tribe Analysis is a very powerful tool to marketers
Boulder, CO (PRWEB) March 6, 2007
Umbria Inc., a market intelligence company that specializes in blog research and consumer generated media (CGM) for market insight, today announced a breakthrough approach to gleaning insight from publicly posted online discussions called Umbria Tribe Analysis. This patent-pending approach will enable Umbria to analyze the common interests of a consumer segment, or 'tribe,' to help marketers better understand consumer motivation and psychographics.
Individuals are contributing to blogs, online social networks, message boards, chat and other forums on the Internet in increasing numbers. These destinations allow people to express their likes, dislikes, opinions and perceptions of products, services, entertainment, political interests and other topics of interest with which they interact or observe in society. By aggregating this information from bloggers discussing a central topic and applying demographic segmentation and topic clustering, additional insights can be gleaned about their other shared habits, likes and dislikes.
Currently in beta, when made generally available later this year, clients will be able to use Umbria Tribe Analysis to:
Identify possible co-marketing programs. For example, if it is learned that people buying flat screen TV's also share a common interest in mountain biking and hybrid cars, tactics like sponsoring a bike race or promoting a video for hybrid usage could appeal to that segment
New product enhancements. People with shared interests may also share seemingly unrelated traits. For example, if it is learned that people enthusiastic about the latest cell phone technology also like watching the NBA, a manufacturer might choose to make those games available to cell phone subscribers
Media planning. Insight into shared interests can help drive media selection and placement to maximize relevant ad placement
"Umbria's Tribe Analysis is a very powerful tool to marketers," said Janet Eden-Harris, CEO, Umbria Inc. "It leverages the vast breadth of conversation in the various online social networks and turns it into insight that you can't get by any other means."
"Imagine the power of understanding what common interests are shared by supporters of a political candidate, or an entertainment genre, or a product," said Howard Kaushansky, Umbria's president and founder. "Umbria is way out in front on understanding who is speaking online and Tribe allows us to now uncover the common threads which bind groups together."
Umbria Tribe Analysis is expected to be generally available in the second half of the year.
ABOUT UMBRIA
Umbria is unique in its ability to assess both what isbeing said, and who is doing the speaking in the online world. Umbria's patent-pending technology enables the company to classify posts and estimate gender and age of the speaker, as well as rapidly identify and eliminate bogus spam posts. Umbria analyzes voices of the online community by using proprietary Natural Language Processing and machine learning algorithms to dissect the who, what and why of online opinion, offering in-depth insights for some of the world's leading brands, including Verizon, IBM, Real Networks, France Telecom and many others. For more information on Umbria, please visit http://www.umbrialistens.com.
###