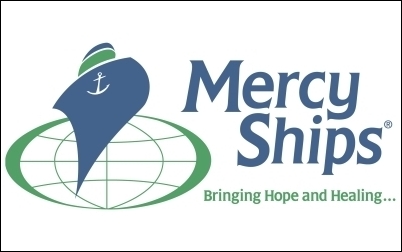 Liberia has been known as among the worst places to be a woman on earth. Fourteen years of civil war cost a quarter of a million people their lives and splintered families and communities
Monrovia, Liberia (Vocus) March 7, 2007
While the rest of the world commemorates International Women's Day, the crew of the Mercy Ship (http://www.mercyships.org) which just arrived in the Port of Monrovia, Liberia for the third year in a row roll up their sleeves. Over the next nine months, the volunteers on the floating hospital ship will provide free specialized medical care and community development services within the West African nation.
"Liberia has been known as among the worst places to be a woman on earth. Fourteen years of civil war cost a quarter of a million people their lives and splintered families and communities," states Deyon Stephens, Mercy Ships co-founder. "We look forward to helping them rebuild their lives, families and structures in any way we can."
"Our commitment to Liberia is strong," added Dr. Glenn Strauss, Mercy Ships Vice President for International Health Care and Programs. "I discussed that personally with President Johnson-Sirleaf and she is thrilled. It's a unique opportunity for Mercy Ships to walk alongside a country as it's coming out of some of its worst years."
As always, Mercy Ships will provide assistance in Liberia through cooperative partnerships. The charity will partner with the Gracie A. Reeves Memorial Baptist Church to build a much needed medical clinic for the Gaye Town community. Eight villages in the Cheesemanburg area have agreed to work alongside Mercy Ships to dig five new water wells and rehabilitate four more in the area. A new school building will be constructed in Congo Town to house 500 students in cooperation with the Open Bible School.
Mercy Ships will function as lead organization in a long-term national effort to restore services for the handicapped in Liberia. The project is being conducted in partnership with the "Group of '77", a steering committee for the nation's disabled community established in 1977 and working under the oversight of the Vice President. During this field service, improvements will be made to a ten-acre site provided by the government for the use of the disabled. Enhancements will include a warehouse, water wells, latrines, as well as the clearing of land for agricultural development.
On the medical front, Mercy Ships volunteers will provide hundreds of specialized medical procedures. Initial plans call for 150 Liberians to receive orthopaedic procedures, just over 600 will undergo sight restoring ophthalmic surgeries, at least 600 will benefit from reconstructive surgeries, 4000 Liberians will be treated by Mercy Ships dentists, 200 women will undergo life-changing fistula repair operations, and hundreds more will receive health and hygiene training. Mercy Ships will also partner with Liberian Dr. Benjamin Harris to launch a pilot project intended to eventually restore mental health services to the nation.
Liberian Vice President Joseph Boakai was on hand to welcome Mercy Ships and commented, "Your service is a special blessing and I'm happy to tell you that the President is committed to what you're doing. You show us a symbol of love and togetherness. We welcome your good will. We are welcoming people who are being a blessing to our country. We are very grateful and we look forward to working with you."
According to the World Bank, the average Liberian struggles to survive on an annual income of about $120; or 30 cents a day. Extreme poverty is defined as $1 a day. By some estimates, a staggering 80% of Liberians are unemployed and nearly half of Liberia's children are still out of school. Electricity and clean water, basic services that many of us take for granted, remain beyond the reach of many citizens.
About Mercy Ships: Founded in 1978 as a global charity by Don and Deyon Stephens, Mercy Ships is the leader in using hospital ships to deliver free world-class health care and community development services to the forgotten poor. The crew consists of volunteer professionals from around the world. Doctors, dentists, nurses, community developers, teachers, cooks, seamen, engineers, and many others donate their time and skills to the effort. More than 1000 career volunteer crew from over 40 nations are joined each year by over 2000 short-term volunteers.
Mercy Ships has performed more than 1.5 million free services for the forgotten poor, with a value of $600 million and directly impacting more than 1.7 million people. Statistics include treating more than 200,000 people in village medical clinics; performing more than 26,000 surgeries and 162,000 dental treatments; and completing more than 800 construction, agriculture and water development projects.
Interested media should contact:
Ship: Amanda West
Anastasis Media Liaison
amanda.west @ mercyships.org
US satellite tel: 1 (954) 538 - 4258
International:
Diane Rickard
Director Media Relations
Mercy Ships International
diane.rickard @ mercyships.org
UK tel: 44 1438 727 800
http://www.mercyships.org
Photos and other media elements available for download at http://www.mercyshipsnewsroom.org Interview opportunities by request
###