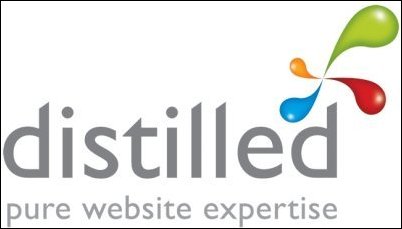 People are telling me, 'I've got a website, but it's doing nothing for my business,'
London, UK (PRWEB) March 8, 2007
Business Link for London, the first port of call for businesses starting up and expanding in the capital, this week selected Distilled and Margam Evans to deliver a new training course to help businesses make the most of their websites.
Tony Cattermole, account manager for Business Link for London said: "Our experience is that many London businesses don't know how to benefit from their website. They are often put off by the perceived high cost of expert advice. By running this course, we hope to show companies that it is worth the effort and can improve their business."
The course entitled "Making your website effective" will be taught by Paul Evans of Margam Evans and Will Critchlow, a director of Distilled.
Cattermole said: "We selected Distilled and Margam Evans because they have experience helping real companies and are great at explaining what they mean in plain English".
"It's a great opportunity for small businesses to spend some time with people who do this every day and get some personalised help without paying consulting rates," said Critchlow. "We're hoping to give them real advice they can put into practice themselves."
Evans said lack of website traffic is a common complaint amongst business owners.
"People are telling me, 'I've got a website, but it's doing nothing for my business,'" he says. Evans believes that looking at how other companies use their websites could help people realise the importance of investing in their own.
The first course will take place on the 20 March at Business Link for London's offices, 6 New Bridge Street, EC4V 6AB and run from 9am to 1pm. Up to eight of Business Link's clients will attend, paying £50 each. The course will be tailored to the businesses attending and will leave them with:
An idea of what they can get from their website
Good practical ideas and tactics to improve their website / create a useful website
Details of changes they might need to make to an existing website
Enough knowledge to instruct a web designer to create a specification
What to do next
Notes for editors
Distilled
Distilled, formed in 2005 by Will Critchlow and Duncan Morris, specialises in helping companies get more business from their websites, through a combination of website design, development and search engine marketing. Distilled also run seminars on all aspects of online marketing from its Waterloo offices and have helped over 100 businesses in the last year.
The company directors have backgrounds in advanced maths and computer science. "Analysing how people find and look at your website is crucial to what we do. Then clients can target their customers more effectively and improve their returns." says Critchlow.
Margam Evans
Margam Evans helps small businesses in London take advantage of computers and the internet. Margam Evans understands what technology can do, but talks plain English. Its focus is on helping owners and managers grow their business.
Margam Evans' principal, Paul Evans, is accredited with Technology Means Business. This shows he has a track record of successfully helping small businesses with computers and the web.
Business Link for London
Business Link for London provides information, advice and support needed to start, maintain and grow a business in London and is working with 110,000 diverse businesses and entrepreneurs, ranging from those wanting to get new business ideas off the ground to more established businesses looking to grow.
Working with key partners including the London Development Agency, policy makers and funders, Business Link for London contributes to the competitiveness of London's business community and the Mayor's Economic Development Strategy.
Contact details
Will Critchlow can be reached on:
Tel: 020 7183 0767
Mob: 07977 218413
Paul Evans can be reached on:
Tel: 05601 480486
Mob: 07771 535690
You can read this release in full on the Distilled website
###