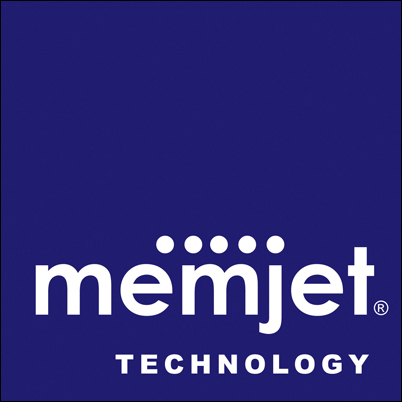 Silverbrook's Memjet and the Impending Print Industry Shake-up
NEWTON, MA (PRWEB) March 8, 2007
Lyra Research, the digital imaging authority (http://www.lyra.com), will host a live Webcast called "Silverbrook's Memjet and the Impending Print Industry Shake-up" on Thursday, March 15, 2007, at 2 p.m. eastern daylight time (6 p.m. or 18:00 UTC). After spending more than a decade secretly developing and patenting a radically inventive new printing technology, Australia's Silverbrook Research Pty Ltd has just announced its new Memjet ink jet array technology. Memjet's juggernaut of innovations includes unprecedented speed, top-notch print quality, and a remarkably low cost of purchase and operation. Through an aggressive licensing program managed by top U.S. printer-industry management talent, Silverbrook has set its sights on rapidly becoming a top-tier player in multiple segments of the printing market.
Steve Hoffenberg, Lyra's director of consumer imaging research, comments, "As Memjet technology rolls out in new product applications, it will have the capacity to turn sector after sector of the printer and imaging consumables market upside down. Without exaggeration, competitors ignore this dynamic upstart at their own peril."
To track the trajectory of this promising new technology, Lyra Research has launched a research initiative dedicated to investigating Memjet and Silverbrook. As the digital imaging authority, Lyra was granted exclusive access to Silverbrook's top management in the United States and has traveled to the secret Silverbrook Research labs in Australia to interview industry innovator Kia Silverbrook and many of his staff. Findings will be presented in the upcoming Webcast and in full detail in the related report.
Attend the Webcast and Order the In-Depth Report
Join Lyra's Steve Hoffenberg, director of consumer imaging research, and Charles LeCompte, president, for a Webcast introducing Memjet on Thursday, March 15, 2007, at 2 p.m. eastern daylight time (6 p.m. or 18:00 UTC). The Webcast will present an overview of the technology, business models, reference designs, and market implications. A brief question-and-answer segment will follow the presentation. Whether you work for an OEM, an aftermarket supplies vendor, or a firm that monitors the financial performance of companies in the digital imaging space, this live Webcast is an event you must attend. Register now at http://www.lyra.com.
The accompanying Lyra report, Silverbrook's Memjet and the Impending Print Industry Shake-up, takes a comprehensive and detailed look at the powerful new technology and the company behind it, empowering key industry players with vital business intelligence about the new competitor. The report will be available for $2,995, but Webcast attendees will be able to purchase the report for $2,695, a 10 percent discount. The discount for Webcast attendees expires March 21, 2007. For more information or to order the report, call Sandy Tobin at 1-617-454-2612.
How to Register for This Webcast
To attend the free, live Webcast, visit http://www.lyra.com and click on the Webcast banner to preregister. Lyra encourages companies to organize group meetings to view this Webcast. If you are unable to attend the live event, a Web archive will be available after the event at http://www.lyra.com.
About Lyra Research's Webcasts
Lyra Research's Webcasts allow you to attend industry veterans' engaging presentations on the digital imaging industry's hot-button topics without leaving your office. Lyra's Webcasts offer imaging industry executives, marketers, and analysts an accessible and informal resource for insight and useful data points on timely issues in the hard copy hardware and supplies industries. Attendees need only an Internet connection and browser and audio capability. No special software is required.
Lyra Research: The Digital Imaging Authority
Lyra Research collaborates with imaging industry decision-makers worldwide, enabling clients to strengthen their market position and achieve profitable growth. Lyra's expert analysts and editors help clients devise and implement creative solutions to business challenges, arming them with competitive intelligence, strategic and tactical advice, news and analysis, and market forecasts.
Since 1991, Lyra's custom research and consulting, advisory services, award-winning journals, and innovative events have set the standard for analysis of imaging hardware, consumables, and digital photography markets.
Visit http://www.lyra.com to learn more about how Lyra can be your strategic business partner.
Contact:
André Rebelo
Marketing Manager
Lyra Research, Inc.
1-617-454-2658
arebelo (at) lyra (dot) com
###