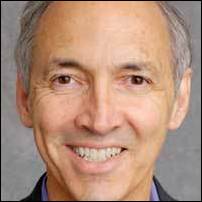 I expect housing to be the next major growth engine for green building market development.
Tuscon, AZ (PRWEB) March 8, 2007
Jerry Yudelson, principal at Yudelson Associates, a leading green building consulting firm, today projected the 2007 green building market at nearly $30 billion. "With the accelerating concern over climate change and solid green building growth in 2006 behind us, we can now foresee a $30 billion (construction value) market ahead in 2007. The market interest in green buildings is just exploding," he said. Based on market activity in the first two months of 2007, Yudelson now projects 1,700 new LEED project registrations, at a construction value of $26 billion. "LEED registered non-residential projects average about 100,000 sq.ft. each. Since they're mostly larger commercial projects, we estimate that construction costs will average about $150 per sq.ft.," said Yudelson
In addition, Yudelson cited the rapid growth in the green housing market, which he puts at 15,000 new starts this year, at an average of $250,000 each, for a total of nearly $4 billion in new construction. "The green housing market is really taking off, all around the country, especially as builders seek to respond to concerns about climate change from excessive fossil fuel burning, directly linked to housing energy use," he said. "I expect housing to be the next major growth engine for green building market development."
Yudelson pointed out that his estimates include only those green projects that expect to certify their achievements under a commercial or residential green building system. "There are many projects that include elements of green buildings, such as Energy Star and solar electricity, which are not included in our estimates," he said. "If we included them, the total value of all green buildings and technologies used in buildings might approach $50 billion."
About Jerry Yudelson
Jerry Yudelson, is a leading green building consultant and national authority on green buildings and corporate sustainability, with three books on green building marketing and more than three dozen articles to his credit in the past three years. He is also the senior editor of the web site, http://www.igreenbuild.com, where he writes a regular column. Mr. Yudelson is a former Board Member of the U.S. Green Building Council, a national nonprofit with more than 7,500 corporate and institutional members. He has trained more than 3,000 people in the LEED green building assessment framework since 2001, and he serves on two national committees developing the next generation of green building standards.
About the Green Building Consulting firm, Yudelson Associates
Yudelson Associates, Tucson, AZ, http://www.greenbuildconsult.com, is a green building consulting company dedicated to "growing the business of green building" and facilitating sustainability initiatives in higher education and the corporate world. Yudelson Associates offers project-specific green building consulting services, green building marketing consulting, workshops, keynote speaking, and corporate or institutional sustainability planning.
###