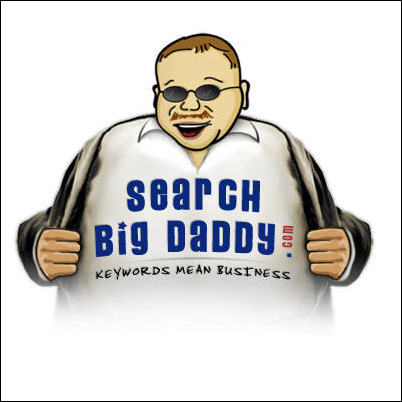 City Keyword Managers represent us in your city and will be there to help you set goals and achieve them so you can best reach your customer
Chandler, AZ (PRWEB) March 8, 2007
That Freudian slip shows just how SearchBigDaddy.com has turned the world of local search on its ear today with the announcement that it is launching 337 LOCAL City Portals across the United States that give away free advertising to local businesses in those City Portals.
"We've been poised for this position, putting people in place across the USA for the last six months, says SearchBigDaddy.com's President and CEO, Troy Warren. The vision actually reaches back to our humble beginnings almost two years ago. It's great to see it spring to life today. If you're a local business and you're on the web then you need to be in local search engines where more and more local residents are looking for what they want. Our local City Portals can put your business up front and in the face of your customer, for free. With our enviable ALEXA.com rating which has put SearchBigDaddy.com in the TOP 5,000 most trafficked Web sites in the world and in the TOP 1,000 most trafficked Web sites in the USA, advertisers are sure to get an extra boost in their campaigns."
In Entrepreneur Magazine's March cover story, Go Local, it's noted that local online advertising is expected to grow by 31 percent to $7.7 billion and local paid search will increase by 86 percent to $1.8 billion in 2007. It also says, "being found isn't always free." But SearchBigDaddy.com is showing that it can be free for the fortunate business owners that hear about them first.
National Sales Director, Angela Smith said, "Local businesses, with Web sites, in the cities that our portals are launching in will be able to receive $500 in free advertising upon registration that they can use to run their own campaigns. If just one business in each city takes us up on our offer that's more than $165,000 in free advertising. We're expecting hundreds of businesses in each city to take advantage of the launch special. That could mean more than $16.5 million dollars that our City Keyword Managers will be giving away in FREE advertising to local businesses."
City Keyword Managers are the eyes and ears for SearchBigDaddy.com in the City Portals launching this week. "City Keyword Managers represent us in your city and will be there to help you set goals and achieve them so you can best reach your customer", said Warren. When was the last time a major search engine representative sat down with you and helped you plan out your advertising needs?"
"Our network of City Keyword Managers is unlike any sales force for any other search engine. We're a group of independent representatives, all based locally within our own cities, but all working toward the same goal... to give local businesses the opportunity to advertise to the people they want to have walk through their door. This also empowers local residents to find what they are looking for in one convenient place", says Jeff Bove, SearchBigDaddy's New York State Director.
"And this is just the beginning, said Terry HenleyVogt, Midwest Regional Director for SearchBigDaddy.com. We have 106 City Portals scheduled to launch around the world in the United Kingdom, Canada, Australia, France, the Caribbean and several other countries over the next few months. This is going to step up local search in a big way."
Businesses wanting to take advantage of the $500 in FREE advertising should go to SearchBigDaddy.com and click on GO LOCAL to see if there is a City Portal in their area. If not, then contact SearchBigDaddy.com and tell them you want one. Business owners who do have a City Portal should register immediately before this offer is gone.
One of the most unique concepts of SearchBigDaddy.com's City Portals will be their weekly "Tips Radio" shows that include Pet Tips, Health Tips and Car Tips during launch week. More will be added in the future. These shows are fashioned after 30 minute radio talk shows and will create a "stickiness" that local residents won't be able to ignore. 60 second Infomercial spots are available to advertisers on these shows. In addition to TIPS shows, the City Portals are loaded up with Video, Social Networking, Blogging, Classifieds, and free online eCards.
To learn more about SearchBigDaddy.com, please visit http://www.SearchBigDaddy.com or call Corporate Headquarters in Chandler, AZ at 480.214.4030, Monday through Friday from 9AM - 5PM Mountain Time (USA).
###