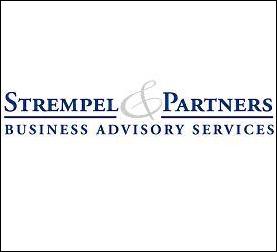 Milan, Italy (PRWEB) March 9, 2007
Strempel & Partners Srl, a Milan-based Corporate Finance firm, is pleased to announce the acquisition by its client Vive La Vie SpA and Telvia SpA of 58.01% of Elitel Telecom SpA -- an Italian company listed on the AIM market of the London Stock Exchange. A further step in the transaction calls for this stake to increase to 67% by October 31st, 2007.
Vive La Vie with its affiliates has a turnover of some EUR 40 million and is a leader in the convergence of service offerings incorporating both telecommunications and information technology services. It is one of the top 20 licensed telecommunications operators in Italy and is focused on the SME market with an offering that fully integrates Fixed-line voice, Connectivity, Mobile voice and IT Services. It has some 5,000 customers reaching approximately 130,000 business workstations.
Elitel is an independent Italian fixed-line telecommunications group. It provides a broad range of voice, data and broadband services, including voice-over IP ('VoIP'), to both businesses and residential customers. The Group also provides wholesale telecommunications services to other carriers, international call services specifically for the Italian ethnic market and telecommunications services to premium content providers. Elitel's network, which covers the whole of Italy, is based on interconnection agreements and access through the leasing of lines from carriers including Telecom Italia and other international carriers.
Vive La Vie was advised by Strempel & Partners' corporate finance team led by David Strempel and Davide Ferrero with legal advisory services provided by Alberto Valfrè of the law firm Studio Grande Stevens.
From its offices in Italy, Strempel & Partners Srl provides corporate finance advice to businesses in the purchase and sale of companies, management buy-outs/buy-ins as well as provides strategic support in helping companies better position themselves in terms of raising equity or debt financing.
For any additional information please visit our website http://www.strempel.it
Contact:
Cristina Schiffer
Phone: +39 02 8699 7475
# # #