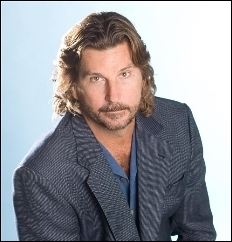 people need more guidance for these principals to be effective, and that's what we provide them
Santa Monica, CA (PRWEB) March 9, 2007
On Saturday, March 31st, 2007 from 8:30 am to 4:00 pm at the Double Tree Suites, 1707 4th Street, Santa Monica, California, Steven S. Sadleir, best-selling author and director of The Leading Edge Corp. will be conducting a seminar on "The Keys to The Secret: The Science of Manifesting" hosted by Empowered Actors.
Empowered Actors is a Los Angeles based organization that provides actors and those in the performing arts access to prominent speakers, information and activities that empower their careers. Founder Gabriel Gonsalves describes his rapidly growing organization's purpose to "help actors and creative artists to take control of their career and create a successful life." Their workshops show thespians how to book more jobs, create their own projects and become financially free.
Steven S. Sadleir is Director of The Leading Edge Corporation and business yogi that provides corporations and individuals training in taking conscious control of their mind. "What you think you create, and you create what you think," says Sadleir who recently provided training to sales executives at Wells Fargo Bank and Lawyers Title Company. Sadleir provides practical step-by-step training in using "The Law of Attraction" to create greater prosperity, happiness and peace.
Sadleir explains the process of creating what you want through the equation (I + E) x F = M: Clarity of Intention plus Energy times Focus equals what you Manifest in your live. "It's one thing to understand these laws and another to bring them into practical use" says Pauline Doan, Director of Public Relations at The Leading Edge, "people need more guidance for these principals to be effective, and that's what we provide them" she advises.
Matt Broyles, a successful real estate agent from Atlanta, Georgia, who recently attended a Science of Manifestation seminar with Mr. Sadleir in Sedona, Arizona, declares "I used to spend a few hours every day cold calling people just to get one appointment, but since taking the seminar I just set intentions and apply the tools I've been shown and business just started flowing in." Sadleir, who has worked with many actors before explains, "Around each person lies an electro-magnetic field that can be amplified to increase your ability to attract what you want. As you magnify the field of energy around you through specific meditative techniques you naturally begin to effortlessly draw what you need into your life."
Steven S. Sadleir, MA, is a retired investment banker and fund advisor who is also trained as a Spiritual Master and is best-selling author of two books: Looking for God and Wake Up: Live the Life You Love (with Dr. Wayne Dyer and Deepak Chopra). He currently serves as Director of The Leading Edge Corp. and The Self Awareness Institute, with over 65,000 students in over 120 countries.
Contact:
Pauline Doan, director of public relations
949-497-9954
http://www.TheLeadingEdgeCorp.net
###