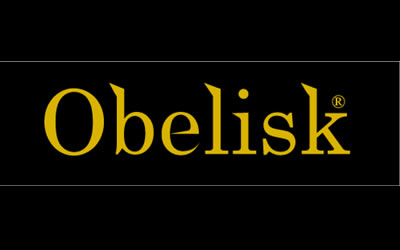 Marbella, Spain (PRWEB) March 10, 2007
Alpine Lodge is a four-star apartment resort located in Bansko, South-Western Bulgaria, offering world-class skiing and golf amenities. The complex consists of 123 fully furnished studio, one- and two-bedroom apartments built to high specifications. The development includes an onsite spa centre with sauna, Turkish bath and massage/treatment area, a fully equipped gymnasium, and a swimming pool and jacuzzi.
Obelisk International reveals that further on-site facilities include a restaurant and wine bar, retail outlets and a convenience store, lobby and lounge and a children's play area set in the development's landscaped gardens. Alpine Lodge has a reception area, along with 24 hour CCTV security, and ample car parking.
The complex is situated in a rapidly expanding area of Bansko, linked by a newly built ring road to the nearby ski gondola lift and in close proximity to Bansko's golf courses. Bansko itself is located at the foot of the Pirin Mountains, a region that is a World Heritage Site and a national nature reserve. Bansko has been chosen as the location for Obelisk International's latest project for a number of reasons. The natural beauty of this region, as well as the well-known skiing facilities, attract tourists to Bansko throughout the year. To keep up with the demand from the growing tourist market, over 200 million Euros have been invested in the region over the last five years.
Kevin Prior, Sales Director at Obelisk International elaborates: "Bansko was a natural choice for one of our projects due to the area's recent massive investment and the year-round tourism market. Our analysts saw that the value-added facilities and high standards of the Alpine Lodge complex would provide real opportunities for capital appreciation and rental yield".
Bulgaria continues to feel the positive effects of EU membership as more investors turn to the emerging market to take advantage of some of the lowest property prices in Europe and improvements to the Bulgarian infrastructure, services and facilities.
For more information on investment hotspots and to find out about Obelisk International's exciting new projects, contact Kevin Prior, Sales Director, Obelisk International. +34 952 820 319 or kprior@obeliskinternational.com
About Obelisk International.
Obelisk International offers investors opportunities to invest in various selected real estate projects from around the world. Investors are offered involvement in ventures that represent unrivaled opportunity, potential and ultimately, return on investment. The service they provide to investors is based upon three key aims: price, profit and performance.
Press Contact: Santiago Sanchez-Lozano, Marketing Director, Obelisk International, +34 952 820 319 or santiago @ obeliskinternational.com - http://www.obeliskinternational.com/
###