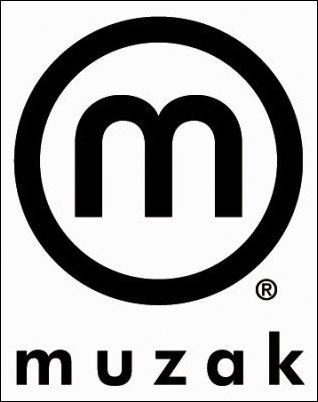 Charlotte, NC (Vocus) March 12, 2007
For the first time, Muzak will take center stage at the South by Southwest Music Conference and Festival (SXSW), one of the most highly anticipated music industry events of the year. With more than 100 million listeners and one of the world's largest digital music collections -- and clients such as Aeropostale, BCBG Max Azria and Oakley -- Muzak represents a key link between musicians and an unmatched opportunity for exposure. During the event, Muzak will continue its pursuit of new independent music by licensing new artists for inclusion in its collection and showcasing artists already represented.
"Our presence at SXSW -- the premiere event for music industry players and fans from all over the world -- demonstrates Muzak's true place in the music business. Our diverse music catalog has provided us with great relationships with so many incredible artists, and we intend to create many more in Austin," said Jason McCormick, Muzak industry relations manager.
Muzak will also spotlight artists from its catalog at a day party held Friday, March 17. Rachel Fuller, musician and host of "In The Attic," a Webcast and live show featuring music and guests including music and life partner Pete Townshend, will headline the party. Fuller will be joined by The Alternate Routes, The Hot IQs, Scott McCurry, Andy Zipf and Sarah Marince.
In addition, Muzak will feature two music programs created exclusively for SXSW at an afterhours party beginning at midnight, Saturday, March 18. A custom music program designed to answer the question "What does a red rose sound like?" will evoke a red rose in full bloom, and be matched with lighting, scent, cocktails and hors d'oeuvres. At 1:00am, the entire experience will switch to suggest an eight ball slamming into the pocket of a pool table.
"If we can design a complete sensory experience to personify an inanimate object like a rose or an eight ball, imagine what we can create for a business," said Muzak audio architect Steven Pilker, who designed both exclusive music programs. Each program also features artists from Muzak's catalog who are performing at SXSW.
Muzak pioneered the introduction of music into businesses in the 1930s, and many people recall its days of symphonic re-recordings of popular songs. The company also pioneered the industry-wide transition to original artist music in the 1980s, with Michael Jackson's "Thriller" amongst the first songs broadcast. Since then, Muzak programs have expanded to include genres such as new indie rock, skate punk, hip-hop, alternative country, contemporary Italian, '80s hits, American roots, classic soul, latin pop, and New Orleans music. The most dramatic change to its core music programs came late in 2006, when Muzak issued a new lineup.
"Each of our 90-plus music programs has a unique identity," explains Jon Luther, Muzak director of audio architecture. "Their names once resembled radio classifications like 'Classic Rock' or 'Adult Contemporary'. But our music mix has always been much more lifestyle-based than the average radio program. The new 'Rock Show' program is evocative of the era when live concerts were king, and aligns better with many clients' customer demographics," Luther said.
Muzak is also introducing music to places other than the stores and restaurants where customers typically expect to hear it. Muzak recently partnered with Rumblefish, a respected sonic branding agency, to extend the Muzak catalog of approximately 2 million songs to compilation CDs, Web site audio, TV commercials, audio logos and many other customer touch points.
"What this means is that a hotel guest in Los Angeles may be thanked with a compilation CD that includes a song by an artist we license at SXSW," said Bob Finigan, vice president of product and marketing. "Or that a SXSW artist's music could become the Web audio for a little Brooklyn boutique. With our licensing capabilities and connections with over 350,000 clients, the opportunities for artists to get exposure -- and for the hotel guest or online shopper to discover new music -- has never been better," Finigan said.
For more information about Muzak's SXSW presence and events, please visit Muzak.com/sxsw.
About Muzak
As the world's leading provider of business music, Muzak creates experiences that reach more than 100 million people daily. Some of the biggest brands in business, from Aveda to Sur La Table to Boeing, work with Muzak to enhance their brand image in more than 350,000 client locations. Over 90 music programs and an endless variety of custom programs are distributed around the world. Muzak issues approximately $27 million in royalties annually, as it promotes artists from its library of approximately 2 million tracks. For more information, visit Muzak.com.
###