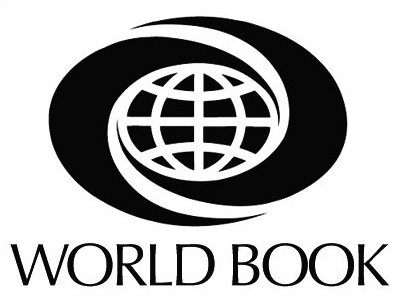 As every educator and parent knows, children have a natural curiosity about animals. Animals of the World provides a quick source for answers to commonly asked questions, rewarding children's interest with information that fosters their understanding and appreciation of the Animal Kingdom
Chicago, IL (PRWEB) March 15, 2007
For the millions of children that have wondered how horses greet each other, how to tell if a dog is not feeling well, or why bunnies have long ears, World Book, Inc. provides answers to these questions and more in the latest set in its award-winning Animals of the World series. Animals of the World set 5 includes 10 volumes, with each title providing easy-to-comprehend, visually appealing information about a different animal species:
Arabians and Other Horses
Box Turtles and Other Pond and Marsh Turtles
Cockatiels and Other Parrots
Golden Retrievers and Other Sporting Dogs
Goldfish and Other Carp
Holland Lops and Other Rabbits
Pinktoes and Other Tarantulas
Purple Pinchers and Other Hermit Crabs
Siamese and Other Short-haired Cats
Silkies and Other Guinea Pigs
Ideal for future zoologists, biologists, veterinarians, or just inquisitive children in the primary through middle grades, each book in the Animals of the World series includes instructive animal classification charts to show students where the featured animal fits into the Animal Kingdom as well as detailed information about each animal's appearance, habitat, and behavior, reinforced with full-color pictures, maps, and illustrations. A detailed table of contents, glossary, and index help to ensure that readers get the most out of each book, and a list of additional print and Web site resources encourages students to explore further.
"As every educator and parent knows, children have a natural curiosity about animals. Animals of the World provides a quick source for answers to commonly asked questions, rewarding children's interest with information that fosters their understanding and appreciation of the Animal Kingdom," said Paul Gazzolo, president of World Book.
Ordering Information
The 10-volume Animals of the World set 5 (ISBN 20195) retails for $174.99, including shipping and handling. Special pricing is available for anyone having purchased one or more sets of Animals of the World sets 1-4 or those purchasing all five sets (50 volumes) of Animals of the World; volume and institutional discounts also are available. Schools and libraries in the United States and Canada can order the products from their World Book sales representative or by calling 800-975-3250 (U.S.) or 800-837-5365 (Canada). Consumers can purchase Animals of the World set 5 at the World Book Store or by calling 800-967-5325.
About World Book
Celebrating in 2007 the 90th anniversary of the first edition of The World Book Encyclopedia, World Book, Inc. sets the standard in publishing accurate, current, and reliable reference and learning materials for children and adults. Based in Chicago, Ill., World Book is committed to creating learning materials that meet the highest standards of editorial excellence while leveraging the advantages of online delivery. This commitment has culminated in a wide range of products which include the number-one selling The World Book Encyclopedia, and such leading digital products as the World Book Online Reference Center. World Book is a Scott Fetzer company, a subsidiary of Berkshire Hathaway, Inc.
Contact:
Jennifer Parello
World Book, Inc.
312-819-6558
Mary Jung
773-429-0940
###