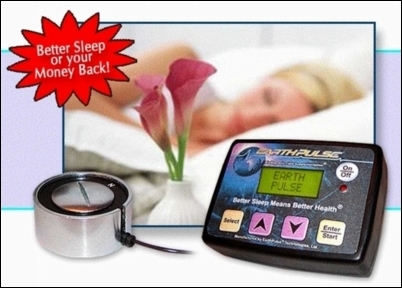 Stuart, Florida (PRWEB) March 10, 2007
With National Sleep awareness week (March 5-11) coinciding with the return of Daylight Savings Time this weekend, it's a good time to reflect upon this past year's progress made in combating sleeping disorders. Besides growing awareness that sleeping disorders are linked to many more acute and degenerative illnesses than previously considered, and with prescriptions for sleep aid drugs at an all time high and growing in every country on Earth, we wonder if any progress has truly been made.
With lack of sound, recuperative sleep affecting roughly 1/3 of the urban populations in the United States and the rest of the world, it is surprising that more attention hasn't been paid to a landmark study published in the Journal Nature this past November.
Entitled Boosting Slow Oscillations During Sleep Potentiates Memory the researchers at the University of Lubeck, Germany showed that by applying slowly oscillating (.75 Hz.) stimulation via surface electrodes on the scalp of study participants, the stimulation induced an immediate increase in spectral power at the same slow wave (Delta) frequency band, increased endogenous cortical slow oscillations and increased slow spindle activity in the frontal cortex resulting in improved slow wave sleep and subsequently better memory consolidation.
EarthPulse™ used at night results in deeper sleep. No need for electrodes attached to the scalp. No need for visits to the sleep lab, no need for professional supervision. If you truly want a better nights sleep, more daytime energy, better mental focus and less nagging due to degenerative physiological issues, our compact, low-cost device placed under your mattress is all that is required.
The study above confirms what we've been claiming for almost 5 years. That by exposing the neurological system to a repetitive beat frequency in the delta range, it creates deeper, sounder, more recuperative sleep. Period. If the answer to the riddle of sound recuperative sleep is truly sought, not just patched over with sleep aid drugs, our device should absolutely be considered by consumers and studied intensively by sleep researchers.
We will gladly work with any university or privately owned sleep lab to provide the hardware necessary to conduct those studies.
About EarthPulse Technologies:
EarthPulse Technologies, LLC is a privately held biotechnology company specializing in the field of natural sleep enhancement. The patented Sleep on Command™ system promotes deep sleep, accelerated recovery, and enhanced mental and physical performance. Clients range from 15 year old top ranked Girls Junior Tennis players to men and woman well into their 80's, from professional golfers to UFC champions. The company develops and manufactures in Bangalore, India and has thousands of satisfied clients in 16 countries.
###