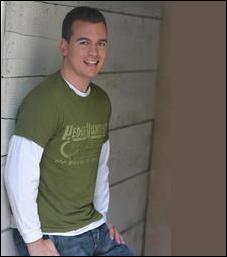 I was living in a house with a few of my friends from college, basically a year after graduation. It kind of became the new 'frat house', so random stuff like filming a series ensued quite a bit
San Diego, CA (PRWEB) March 12, 2007
Brian Laesch of Hollywood, California is not following the typical Hollywood process of gaining exposure for his short films. Instead, Laesch discovered a new and innovative process to earn money and gain exposure, simply by uploading his short films on SMS.ac.
Aspiring Writer and Film Maker Gets More Than Just Exposure on SMS.ac - Webcam Murder Series videos are being streamed live using the SMS.ac pay-per-view system.
His videos, titled "Webcam Murder Series", are being streamed online around the world using a pay-per-view system developed by SMS.ac and are available to their member base of 50 million film & video enthusiasts.
By tapping into the international community of SMS.ac, Laesch is able to provide entertaining short films on the user's homepage for a small subscription fee billable to the user's mobile phone.
Laesch, an assistant in post production at New Line Cinema, originally moved to Hollywood from Bloomington, Illinois to pursue a career as an actor and writer. Realizing that he did not want to endure the Hollywood process for actors, he found his niche in writing and making films.
"Webcam Murder Series" was filmed when Laesch, Jason Pierce and the rest of his roommates where forced to stay indoors by a four day rainstorm. "I was living in a house with a few of my friends from college, basically a year after graduation. It kind of became the new 'frat house', so random stuff like filming a series ensued quite a bit," explains Laesch. His sense of humor and his films are pretty sarcastic, goofy, and a bit random," says Laesch.
"SMS.AC has increased the number of people who have seen my stuff already, and it's just getting started. People from all over the world have commented on my videos thanks to SMS.ac."
For more information, contact Kathee Austin at 1-480-998-0246 or visit SMS.ac's website.
About Laesch: Laesch's first novel, "The Verge of Psychosis" is being published in 2007 and is loosely based off of his experiences while trying to be discovered in Hollywood.
About SMS.ac: SMS.ac is the world's largest mobile community and marketplace, meshing together a growing, interactive society of 50 million members in 180+ countries with hundreds of mobile operators to create a global wireless communications network for the exchange of information, products and services.
Contact:
Kathee Austin
(480) 998-0246
###