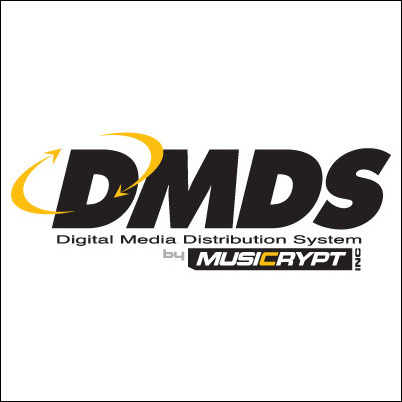 With the independent music market growing at an exponential rate, our partnership with IODA will help expand Musicrypt's relationships across broader markets giving the independent labels and individual artists a more cost-effective and easier alternative to distribute their music
Austin, TX (PRWEB) March 13, 2007
Musicrypt Inc. (TSX-V: MCT, OTC: MCYPF), the leader in secure digital media distribution, today announced at South by Southwest (SXSW), an exclusive partnership with IODA, the global leader in digital distribution, marketing, and technology solutions for the independent music industry. Per the agreement, IODA will offer its 3,500 client labels Musicrypt's patented Digital Media Distribution System (DMDS) to digitally deliver their artists' music and promotional materials directly to radio stations across North America. IODA will offer this service along with their Promonet Pro™ promotional service as part of their digital marketing solution.
DMDS provides an effective, secure and cost-effective means of distributing music to radio which enables labels to track when their music was received and played. IODA will integrate DMDS into its acclaimed Rightsholder Dashboard, its web-based digital business management tool for labels, along with Promonet Pro™, IODA's innovative promotional distribution platform. IODA's labels will be able send their assets to radio stations via the DMDS system and also monitor all key reporting straight from the Rightsholder Dashboard
"Musicrypt's DMDS is the perfect complement to IODA's existing distribution and marketing products," said IODA Vice President of Marketing, Tim Mitchell. "We have built our digital marketing strategy around promotional tools like Promonet Pro™ that are scalable and trackable, and DMDS excels at both."
IODA represents a rapidly expanding roster of over 800,000 tracks from more than 3,500 independent labels around the globe. The IODA catalog ranges from established classics to modern up-and-comers in all genres, including favorites such as Mac Dre, Blackalicious, Lil Jon & The East Side Boyz, London Symphony Orchestra, Jimi Hendrix, Fall Out Boy, Broken Social Scene, Cat Power, Aventura, Jamie Cullum, Heartland, Willie Nelson, Seu Jorge and Ravi Shankar .
"With the independent music market growing at an exponential rate, our partnership with IODA will help expand Musicrypt's relationships across broader markets giving the independent labels and individual artists a more cost-effective and easier alternative to distribute their music," said Chris Montgomery, Vice President ofEVP, Global Marketing & Sales for Musicrypt. "Our goal is to help the indie market get its music distributed to the right people at the right time and integrating DMDS into IODA's Rightsholder Dashboard will allow faster and more secure distribution directly to radio stations."
Musicrypt's goal is to power the changes occurring in the digital music industry with its patented DMDS technology. Musicrypt's DMDS has delivered over 7,000 different songs from more than 150 record labels to destinations which include radio stations representing over 35 U.S. broadcast chains such as CBS/Infinity, Citadel, Clear Channel, Cox, Cumulus, Emmis, EntreVision, Entercom, Federated Media, Sirius, Journal, DMX, Jones Radio, AOL, Music Choice, Radio One, Salem Communications, Univision, Westwood One, Regent, Premiere Radio, Next Media, XM Satellite Radio, Waitt Media and many others.
Musicrypt is partnered in the U.S. with Billboard, R&R and Nielsen BDS; in the UK, Europe and Australia with Adstream Ltd; and is marketed to the U.S. advertising industry by AWE, a division of Omnicom, and The Gary Group. DMDS is the only digital delivery system that can deliver music throughout the U.S., Canada and the UK.
About IODA:
IODA -- the Independent Online Distribution Alliance -- is the industry-leading digital distribution company for the global independent music community. IODA provides comprehensive services to record labels, physical distributors, and artists, including license negotiations; media encoding and metadata management; and royalty payment administration and reporting. The company also offers promotional support through the IODA Digital Marketing division and Promonet, a promotional distribution network that provides qualified podcasts, blogs, and other promotional sites with access to pre-cleared, legal music and other promotional assets from IODA's labels. Founded in 2003, IODA distributes its client catalog to all major digital music services including the iTunes Music Store, MTV Urge, eMusic, Verizon's V CAST, Napster, the Sprint Music Store, Virgin Mega, AOL MusicNow, T-Online's Musicload, Yahoo! Music, FNAC, RealNetworks' Rhapsody, and over 250 other retail outlets. IODA was named one of FORTUNE magazine's 25 Breakout Companies for 2005. The company's web site is located at http://www.iodalliance.com.
About Musicrypt Inc.:
Musicrypt's patented Digital Media Distribution System (DMDS) is essentially an "electronic Brinks truck". DMDS is the leading secure B2B digital delivery solution for the music industry. DMDS is a web-based delivery system that pioneers secure digital file distribution by incorporating biometrics, high-value encryption and watermarking. DMDS replaces the physical distribution of musical recordings and advertising to radio, media, retailers and other authorized recipients with more accountable, effective and far less costly digital delivery of broadcast quality media via the Internet. Musicrypt trades on the TSX Venture Exchange (TSX-V) under the symbol MCT and in the U.S. under OTCBB:MCYPF. For more information on Musicrypt, please visit http://www.musicrypt.com.
###