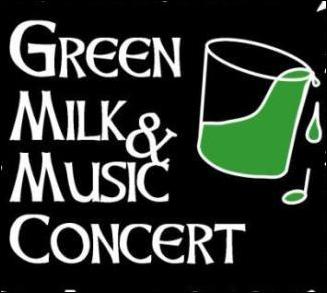 As educators, we know how important music is to the development of the brain's cognitive functions in areas like math and science. That's why our curriculum includes regular music classes and piano lessons for all preschoolers
Louisville, KY (PRWEB) March 15, 2007
Forget the green beer, preschoolers at Prospect Latin School in Prospect Kentucky will toast glasses of green milk as they learn how Irish music has shaped much of today's modern music during a special St. Patrick's Day concert on Thursday March 15th.
"Celtic Music has shaped much of the music we know and love today plus has a direct Kentucky link -- yet most Kentuckians don't realize the connection.," said Greg Byrne, a Board of Trustee Member for Prospect Latin School and cofounder of the Louisville-based Celtic Quartet Guilderoy Byrne. "During the mass Irish immigration period of the 1700/1800's, many immigrants settled into cheaper/unwanted land areas of Kentucky's mountain region," said Byrne. "They brought with them their Celtic folk ballads and instrumental dance tunes. But their droning pipes and unique string instrument approach got a little kick when they started rocking their bow. From here, a genre of music known as Appalachian folk music was born. Over the years, this music evolved into Kentucky Bluegrass music, then into country music, followed by the rock-a-billy sounds of musicians like Elvis, followed by today's rock-n-roll, rap, and everything in between."
"Since Prospect Latin School has such a strong emphasis on the arts and music, we thought it would be appropriate to listen to music that has shaped much of the music we know and love today," said Diane Deitel, Head of School. "As educators, we know how important music is to the development of the brain's cognitive functions in areas like math and science. That's why our curriculum includes regular music classes and piano lessons for all preschoolers," said Deitel.
School officials said the concert is designed to give children a close-up appreciation of Celtic music. Both visitors and students will be able to meet the musicians, dance around to their music, and fully experience the group's unique Celtic sounds.
The concert will be held on Thursday March 15th from 11:00 a.m. until 12:00 noon at the Prospect Latin School, 8907 U. S. Highway 42 and feature the Louisville based Celtic Quartet of Guilderoy Byrne. The concert is free and open to the public.
For more information, contact Prospect Latin School, 8907 U.S. Highway 42, Louisville, Kentucky 40059, 502-292-0123 or visit http://www.prospectlatinschool.org or visit http://www.guilderoybyrne.com.
###