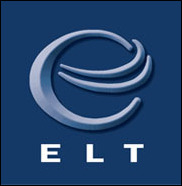 Today, HR Professionals are responsible for managing an increasingly complex array of workplace issues
San Francisco, CA (PRWEB) March 13, 2007
Employment Law Training, Inc. (ELT), a leading supplier of online ethics and workplace compliance training, today announced an exclusive partnership with the Society for Human Resources Management (SHRM), the world's largest association devoted to human resource management.
Under the terms of the partnership, SHRM will be reselling ELT's most popular online courses (with an initial emphasis on harassment prevention) via SHRM's e-commerce enabled e-learning portal. The organizations will also be working together to support large organizations looking to utilize the online courses on an enterprise-wide basis.
The partnership brings together two of the most respected names in human resources during the first "retraining year" under California's mandatory sexual harassment training law, AB 1825. Passed in 2004, AB 1825 requires California employers with 50 or more employees to provide all supervisors with harassment prevention training every two years.
The new 2007 AB 1825 regulations provide extensive detail about what is specifically required for compliance, especially for e-learning programs. The regulations are expected to heavily influence harassment training standards outside of California. Beyond the legal requirements in California (as well as existing state laws in Connecticut and Maine), providing workplace harassment training to all employees, regardless of location, is becoming standard industry practice.
"AB 1825 is driving harassment training not just in California, but across the country," said Shanti Atkins, President & CEO of ELT. "While ELT has provided training solutions since 1997, demand for our products increased formidably in 2005 - the first mandatory AB 1825 training year. Demand in 2007 is well ahead of even that pace. Employers with operations across the country are recognizing the critical importance of a national training program, which has been strongly encouraged by federal law and EEOC guidelines since 1998. Offering excellent sexual harassment training in California, but not in other states, actually creates potential legal risk for employers and sends an inconsistent and damaging message to employees."
"Today, HR Professionals are responsible for managing an increasingly complex array of workplace issues," said Susan Meisinger, President and CEO of SHRM. "New tools are essential in helping our members play a leadership role in their organizations. We are pleased to be able to bring such a high quality product to our members and their organizations."
For more information on the 50-state and federal law compliant course, or to purchase it directly, please visit http://www.elearning.shrm.org/workplaceharassment.aspx or call 877-358-4621.
About ELT
ELT provides employers of all sizes with online compliance training of unparalleled quality. Featured in the New York Times and Fortune Small Business Magazine as one of the premier online training providers, ELT's programs are now used by more than 1 million learners in leading organizations across the globe. ELT's courseware is built upon the renowned expertise of the national employment law firm Littler Mendelson, using Legal EngineeringTM to help establish invaluable defenses to workplace litigation. Programs also feature cutting edge instructional design to provide a training experience that educates, entertains and engages. ELT helps employers to comply with mandatory training laws and regulations, such as California's new sexual harassment training law (AB 1825) and ethics training requirements under the recently amended Federal Sentencing Guidelines. Demos of ELT's courseware can be found at http://www.elt-inc.com.
About SHRM
The Society for Human Resource Management (SHRM) is the world's largest association devoted to human resource management. Representing more than 217,000 individual members, the Society's mission is both to serve human resource management professionals and to advance the profession. Founded in 1948, SHRM currently has more than 500 affiliated chapters and members in more than 100 countries. Visit SHRM Online at http://www.shrm.org.
For additional information, please contact Rebecca Peterson at 415-962-3414.
###