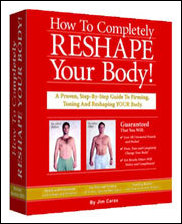 When I started working with Health Direct, I received a box full of their weight loss products so I could get familiar with them. Rather than let them sit on the shelf as a reference, I decided to put them to good use
Costa Mesa, CA (PRWEB) March 20, 2007
Health Direct, a weight loss supplement formulator, announces that its latest success story revolves around one of its own employees. Christopher Loch, a Webmaster hired in late 2006 to boost Health Direct's online sales efforts, recently dropped 20 pounds in less than 60 days, an accomplishment he attributes to Health Direct's weight loss supplements.
"When I started working with Health Direct, I received a box full of their weight loss products so I could get familiar with them. Rather than let them sit on the shelf as a reference, I decided to put them to good use," Loch said. "It was right around New Year's and -- like most people -- I had a New Year's resolution to lose weight. When I started losing weight quickly I called Jim Caras, the CEO of Health Direct, to let him know what had happened."
Loch is continuing to lose weight by following Health Direct's weight loss program and by taking the weight loss supplements recommended by the program, which offers tips on boosting metabolism, regularly exercising and safely losing weight. Health Direct's wide selection of supplements is part of a well-researched, results-driven product line with a guaranteed positive outcome. With this in mind, Loch plans to continue losing weight and is striving to lose 50 total pounds by the end of 2007.
"Based on 10 years of experience with these products, I told Chris that he could reasonably expect to lose 20 pounds in the first 90 days, so I was really surprised to see him lose 20 pounds in only 58 days," said Jim Caras, CEO of Health Direct. "We're very proud of Chris and the progress he is making so far."
For more information, visit Christopher's weight loss blog where readers can follow his progress and enter to win weight loss products.
About Health Direct
For more than 10 years, Health Direct has helped thousands of Americans achieve greater health and vitality by formulating high quality health supplements backed by a guarantee. Health Direct's exclusive line of weight loss, healthy aging, joint health, cardiovascular health and anti-aging skin care products are available online and in thousands of retail locations. For more information, please visit http://www.healthdirectusa.com.
# # #