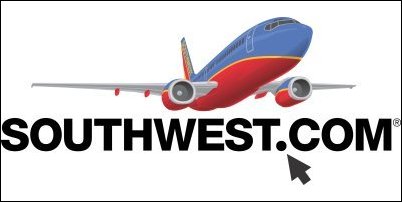 Dallas, TX (PRWEB) March 14, 2007
Southwest Airlines (NYSE: LUV) today announced that Mike Hafner has been named Vice President Inflight Services. In his new role, Hafner will report directly to Senior Vice President Inflight Services & Provisioning Daryl Krause, who held this position previously.
For a photo of Mike Hafner, please use this link Http://gallery.swamedia.com/photos/value=open/type=jpg.
As Vice President Inflight Services, Hafner will have primary responsibility for serving the groups which make up the Inflight Department. This includes the carrier's 8,900 Flight Attendants; Initial and Recurrent Inflight Training team; Inflight Crew Planning, Scheduling, Audit, and Payroll; and Inflight Employee Resources and Automation. His key focus areas are safety, staffing, training, scheduling, Customer Service delivery, labor relations, and regulatory compliance.
"Mike Hafner is one of our most experienced Leaders when it comes to serving our Frontline Employees and Customers," Krause said. "He has grown up at Southwest Airlines, understanding the importance of exceptional Customer Service for both our Internal and External Customers. With his 26 years of experience, I know our Inflight Services Team will benefit from Mike's Frontline Customer Service experience."
Hafner began his Southwest career in 1981 and brings a wealth of experience with him from the several positions he has held during his career. Starting in Austin, Hafner began as a Ramp Agent, and has since filled the positions of Customer Service Agent, Operations Agent, Operations Supervisor, Customer Service Manager, Assistant Station Manager, Station Manager, Regional Director, and Senior Director of Stations. Until today, Hafner was accountable for overall operations and activity in some of Southwest's largest locations such as Las Vegas, Los Angeles, Oakland, and Phoenix. He is a two-time recipient of Southwest's Winning Spirit Award for going beyond the call of duty, and has also received the carrier's highest praise, the President's Award, and the Chancellor's Award for Outstanding Leadership in Ground Operations.
"Mike is a strategic thinker and proven Leader. I look forward to working with him and other Southwest Leaders as we continue to focus on the needs of our Flight Crews," said Mike Van de Ven, Southwest's Executive Vice President and Chief of Operations. "With Mike's extensive operational background, vast experience, and outstanding performance delivering Positively Outrageous Service to both Internal and External Customers, he will be a true asset to Southwest Airlines and our great Inflight Services Team."
Southwest Airlines was named to Business Week's first ever list of "Customer Service Champs." The Business Week list, which will appear in the March 5, 2007 issue, ranks the best providers of Customer Service, and digs into the techniques, strategies, and tools they use to deliver great service. Southwest Airlines (NYSE: LUV), the nation's largest carrier in terms of domestic passengers enplaned, currently serves 63 cities in 32 states. Based in Dallas, Southwest currently operates more than 3,200 flights a day and has more than 32,000 Employees systemwide.
Contact::
Public Relations of Southwest Airlines
+1-214-792-4847
# # #