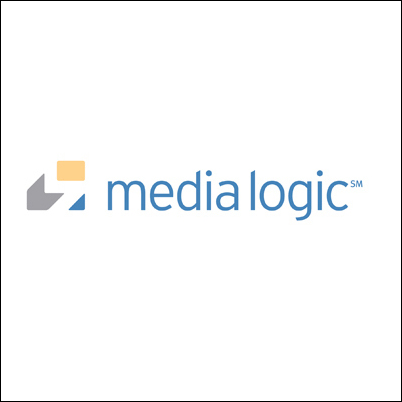 As a marketing agency partner, Media Logic leverages the Omniture platform to help their clients measure, understand, and optimize their online marketing efforts
Albany, NY (Vocus) March 20, 2007
Media Logic, a BtoB Magazine "Top 50" marketing agency, today announced its partnership with Omniture, Inc., a leading provider of online business optimization software. The partnership has already helped Media Logic's clients gain increased intelligence which has impacted the performance of their online and multi-channel marketing initiatives.
Using Omniture's SiteCatalyst® for Web analytics, Media Logic has helped clients gain valuable insights into the information customers are looking for, evaluate the effectiveness of creative and media strategies and perform ROI analysis by channel -- all in real time.
"Web analytics provides us with greater insight into our clients' online marketing programs," says Stephanie Brown, vice president, senior creative director/interactive services at Media Logic. "Now we can analyze user segments and behaviors on-the-fly, and quickly monitor and respond to trends -- critical information that saves time and money for our clients."
Before and After: The Power of Web Analytics
In 2006, SiteCatalyst played an important role in one of Media Logic's highly successful e-marketing campaigns for Fortitech, a leading manufacturer of nutrient premixes. Media Logic's initial design of a particular Web landing page offered visitors a white paper in exchange for their registration.
Within 48 hours, Web analytics helped the agency determine that many users were abandoning the conversion process mid-way through the form. Media Logic quickly eliminated several of the less critical fields that were prolonging the registration process. This one simple refinement -- implemented overnight -- resulted in a 389% increase in registrations.
"As a marketing agency partner, Media Logic leverages the Omniture platform to help their clients measure, understand, and optimize their online marketing efforts," says Mark Dillon, vice president of channels at Omniture, Inc. "The Fortitech results are a prime example of how top marketing agencies, such as Media Logic, can drive marketing accountability and campaign improvements for their own clients with Omniture."
In addition to implementing Omniture Web analytics, Media Logic is also using Omniture SearchCenter™ to manage and optimize its search marketing capabilities on behalf of clients. Brown notes, "With SearchCenter, we know right away which keywords are driving the highest value across demographic, geographic and any other desired profiling information." Additionally, with the native integration between SiteCatalyst and SearchCenter, Media Logic can associate keyword revenue across visitor and campaign activity.
"Our clients hold us accountable for their return-on-investment and how we're spending their money," says Brown. "Omniture technologies make it possible for us and our clients to understand the impact of each channel, take proactive steps to fine-tune programming, and, in turn generate incremental increases in ROI on an ongoing basis."
About Media Logic
Media Logic is a strategic marketing and communications firm specializing in brand development, revenue generation, marketing planning and integrated communications. Founded in 1984, Media Logic is headquartered in Albany, N.Y. with a West Coast office in Oakland, Calif. With annual capitalized billings in excess of $63 million, the agency provides marketing services in consumer/financial, business-to-business and higher education for a wide range of clients, including Visa, Trans World Entertainment, MVP Health Care, Weil-McLain, NYSEG/RG&E, Fortitech, SPX Cooling Technologies, Plug Power, Hofstra University, The Johnson School at Cornell University and Binghamton University. Media Logic is ranked by BtoB Magazine as a "Top 50" business-to-business marketing agency. Visit http://www.mlinc.com for more information.
About Omniture
Omniture, Inc., is a leading provider of online business optimization software, enabling customers to manage and enhance online, offline and multi-channel business initiatives. Omniture's software, which it hosts and delivers to its customers on-demand, enables customers to capture, store and analyze information generated by their Web sites and other sources and gain critical business insights into the performance and efficiency of marketing and sales initiatives and other business processes. In addition, Omniture offers a range of professional services that complement its online services, including implementation, best practices, consulting, customer support and user training provided through Omniture University™. Omniture's customers include eBay, AOL, Wal-Mart, Gannett, Microsoft, Oracle, General Motors and Hewlett-Packard. http://www.omniture.com.
# # #