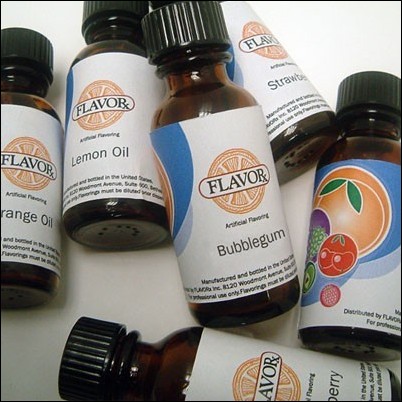 By offering FLAVORx, A&P pharmacy is making a patient driven health care statement. They offer patients a diverse pharmacy service experience which is essential in today's health care environment. We are excited to be working with an enthusiastic partner such as, A&P
Bethesda, MD (PRWEB) March 15, 2007
FLAVORx announced today that it has inked a deal with A&P Canada to launch FLAVORx's scientifically tested medicinal flavoring program inside every A&P pharmacy throughout Canada.
"By offering FLAVORx, A&P pharmacy is making a patient driven health care statement. They offer patients a diverse pharmacy service experience which is essential in today's health care environment. We are excited to be working with an enthusiastic partner such as, A&P," says Ashton Maaraba, FLAVORx Senior Executive Vice President of Sales and International Operations.
For over three years FLAVORx has served as a member in good standing with the Canadian Association of Chain Drug Stores community. President and CEO Kenny Kramm adds, "The Canadian pharmacy community has a firm understanding of the clinical nature that defines FLAVORx. At the same time, we carry a strong commitment to advance education inside the pharmaceutical industry. We are truly excited that all of our Canadian customers are discovering new ways to integrate FLAVORx into their patient-driven consultation programs."
FLAVORx has advanced the challenge to medicinal compliance by perfecting the methodology that allows pharmacists to turn bitter or foul-tasting medications into readily-accepted, flavored liquids. It provides patients with a palatable and safe solution to unpleasant prescription and over-the-counter medications. Studies show that the addition of FLAVORx improves medicinal compliance rates and quality of life scores in pediatric patients dramatically. To date, the FLAVORx system has flavored over 40 million prescriptions without any incidence of allergy, adverse reaction or changes in efficacy.
To learn more about scientifically tested medicinal flavoring, go to http://www.rxschool.com and enroll in 'Flavoring Agents to Enhance Taste and Palability of Liqud Medications.'
For more information, please visit http://www.flavorx.com or contact Teresa Chen at 800.884.5771 extension 234.
FLAVORx, headquartered in Bethesda, Maryland, USA and operating an office inside Montreal, Canada is currently located in nearly 35,000 pharmacy locations, including many major hospital pharmacies. Other U.S. & Canadian chain pharmacies that offer FLAVORx include Walgreens, Wal-Mart, Loblaws, Jean Coutu, CVS, Sobeys/Lawtons, London Drugs, Katz/Rexall Canada Rite-Aid, CVS pharmacy, Albertson's, Supervalu, Target, Kroger, Giant, Giant Eagle, Sav-on Foods, Longs, Kmart, Winn Dixie, Safeway, USA Drugs, Kinney Drugs, Meijer, Shopko, Spartan Stores, & Happy Harrys, Albertsons & Supervalu.
###