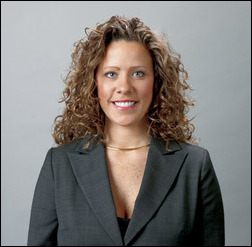 Michelle Lynn is a very effective salesperson and she's well respected in this industry. We're excited to have her services here at SC Design. She will be very instrumental in our continued success
San Diego, CA (PRWEB) March 15, 2007
San Diego based interior design specialists, SC Design, announced today, the hiring of a new Builder Account Executive, Michelle Lynn. Michelle's responsibilities will include building relations within the builder industry on behalf of SC Design, promoting the company's reputation for quality and performance.
Lynn, formerly a top producing Sales Representative for Mohawk Industries, Inc., the largest flooring manufacturer in the world, was instrumental in leading Mohawks' divisions in both soft and hard surface sales. For the past three years, Michelle has worked hand in hand, developing strong relationships with many of the regions top production homebuilders and has played a key role in the growth of Mohawks builder business.
"Michelle Lynn is a very effective salesperson and she's well respected in this industry. We're excited to have her services here at SC Design. She will be very instrumental in our continued success," said company President Steve Santa Cruz.
SC Design is a full-service licensed design center. The company provides comprehensive design support for new home developers, new homebuyers and current homeowners. The company educates and assists customers throughout the entire process of flooring and interior product selection, including installation and post-installation services. By establishing partnerships with select providers, SC Design is able to pass along greater savings while providing creative expertise and personalized service that exceeds what's available at retail home improvement centers.
If you'd like more information about this topic or if you'd like to schedule an interview with Michelle Lynn, please call 949-244-5452.
###