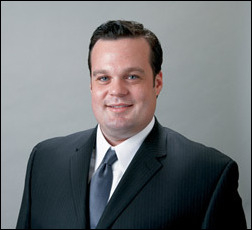 Sean has a tremendous track record in the industry and we're very excited to have him join SC Design. His leadership will help our company achieve the goals we have in mind for 2007 and beyond
San Diego, CA (PRWEB) March 15, 2007
San Diego based interior design specialists, SC Design, announced today, the addition of Sean Reiter as the new President of their Southern California Division. As President, Sean will oversee all aspects of the company's So Cal Division. Sean comes to SC Design from Mohawk Industries, Inc., the largest flooring manufacturer in the world. During his tenure at Mohawk Industries, he played a major role in developing and leading highly successful sales and marketing teams across builder, retail, and aligned sales channels. Prior to joining Mohawk industries, Sean was Director of Business Development for Fisix, a software and technology services provider. While at Fisix, Sean held various leadership positions helping to develop thriving sales, marketing, and operations organizations within the company.
"Sean has a tremendous track record in the industry and we're very excited to have him join SC Design. His leadership will help our company achieve the goals we have in mind for 2007 and beyond," said company VP, Larry Morris.
SC Design is a full-service licensed design center. The company provides comprehensive design support for new home developers, new homebuyers and current homeowners. The company educates and assists customers throughout the entire process of flooring and interior product selection, including installation and post-installation services. By establishing partnerships with select providers, SC Design is able to pass along greater savings while providing creative expertise and personalized service that exceeds what's available at retail home improvement centers.
If you'd like more information about this topic or if you'd like to schedule an interview with Sean Reiter, please call (760) 468-4242.
###